This Production of  Hunchback was produced right when the rights for the show was first released to 5 regional theatres in the US.  The challenge here with Slow Burn at the BCPA is that while we were in a very capable large proscenium
stage, It had overlapping bookings.  So the set needed to be flown and struck within an hour, nothing large could be downstage of the mid-stage drape, and all on a budget of 6k.   To solve this, I used layered scenic elements in which none were very large in size to give the allusion that we were within a very large setting.  The down stage elements could then be reconfigured to give different staging levels and formations.
   This design was also scaled down a bit and reproduced at the Cumberland County Playhouse, and Riverside CPA. 
    Director: Patrick Fitzwater
Scenic Designer, foam carving, and dressing: Sean McClelland
Lighting Designer: Becky Montero 
Costume Designer: Rick Pena 
Sound Designer: Rich Szczublewski 
Technical Director: BAR Scenic- Roger Predmore and Ben Loeb
Charge Artist:  Cristina Arroyo
2016 Carbonell Award Nominee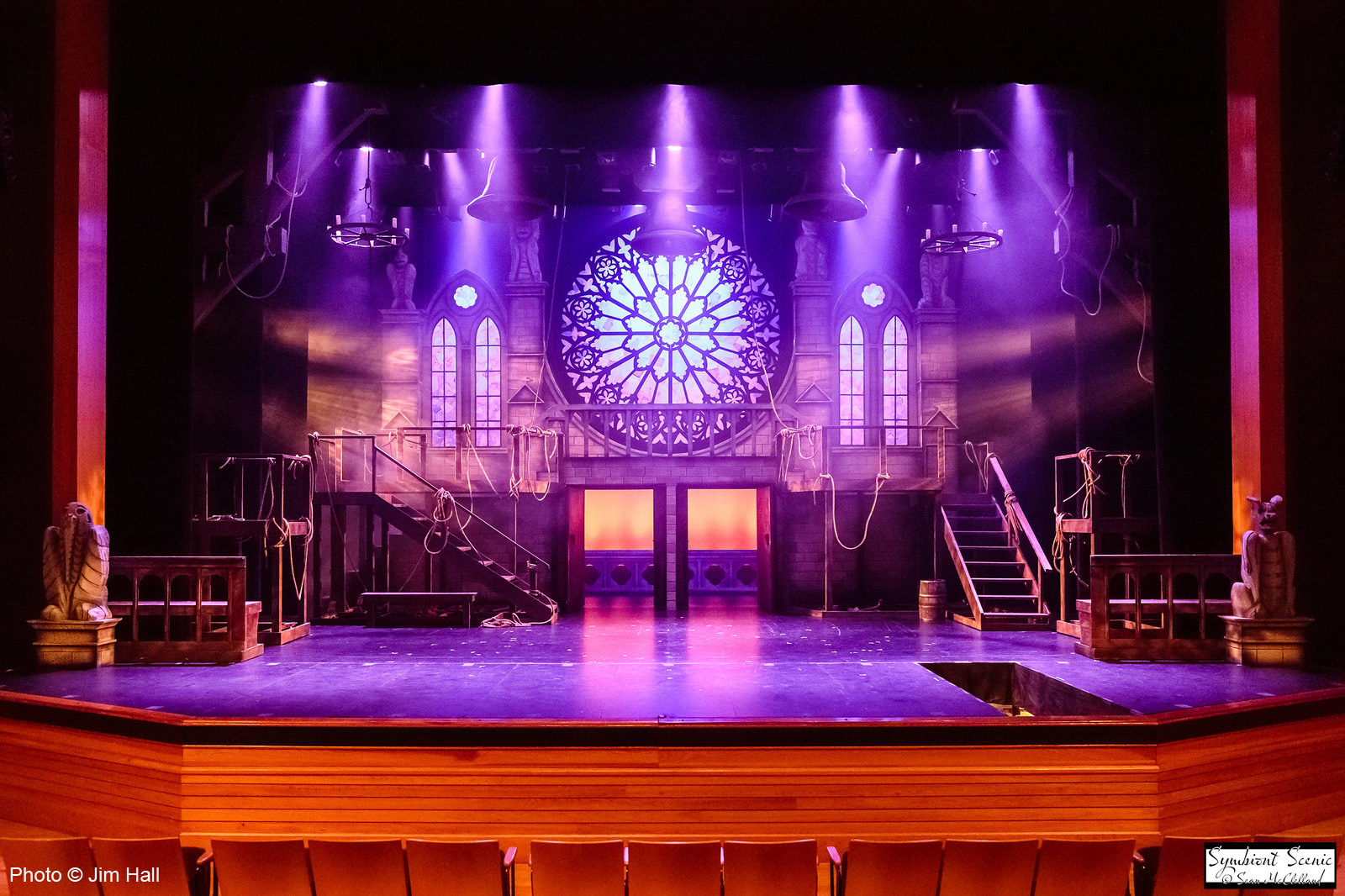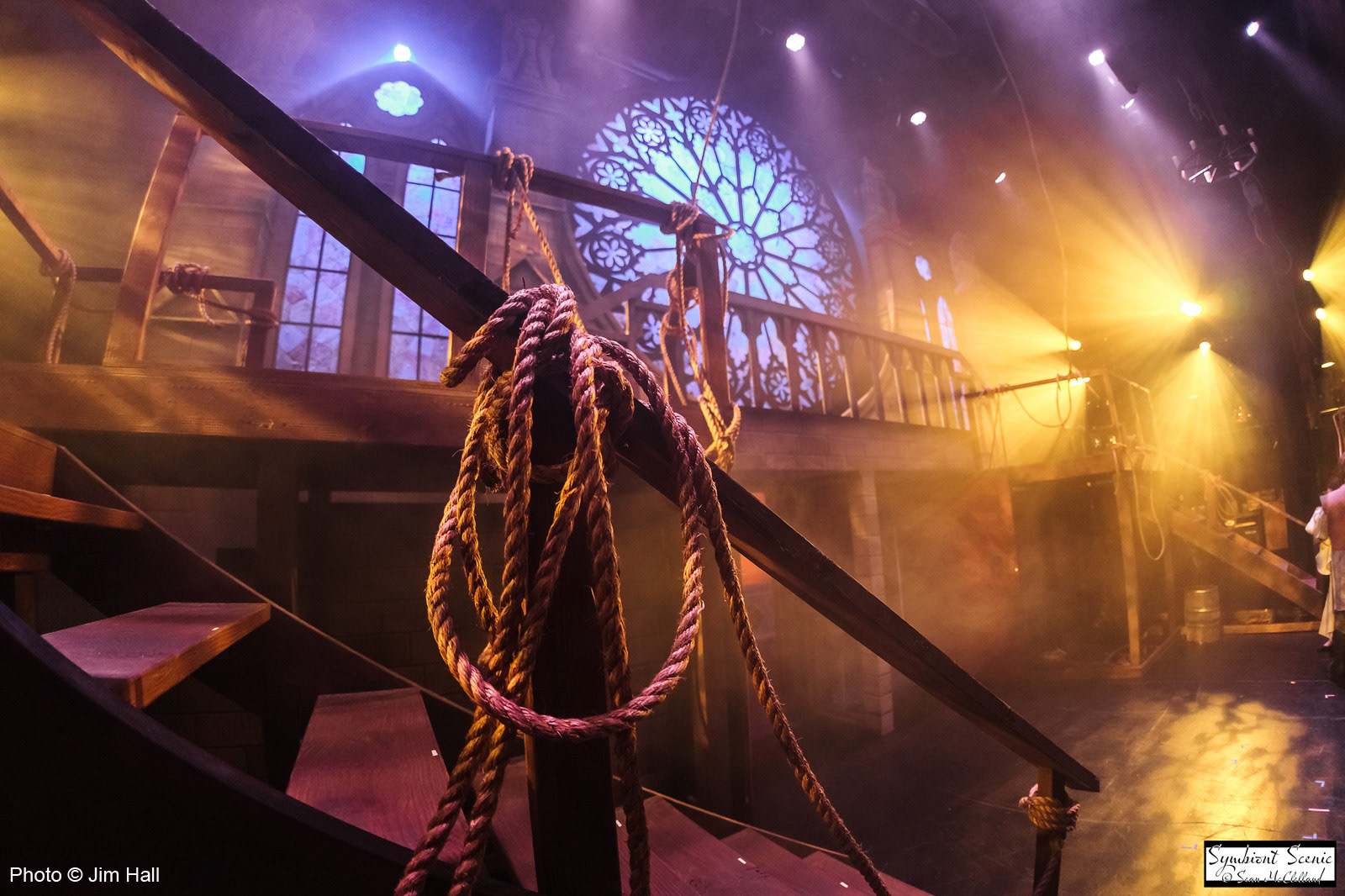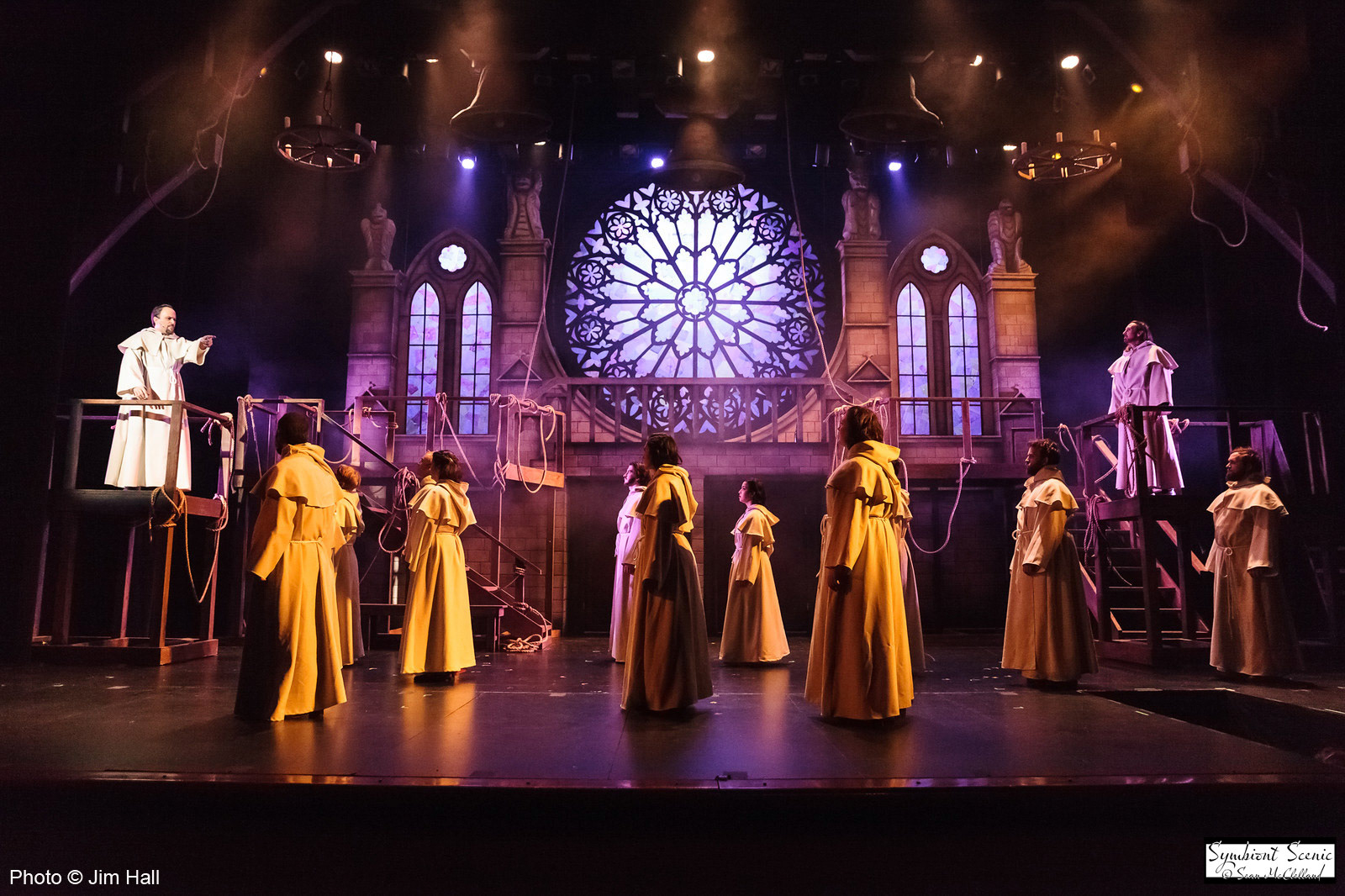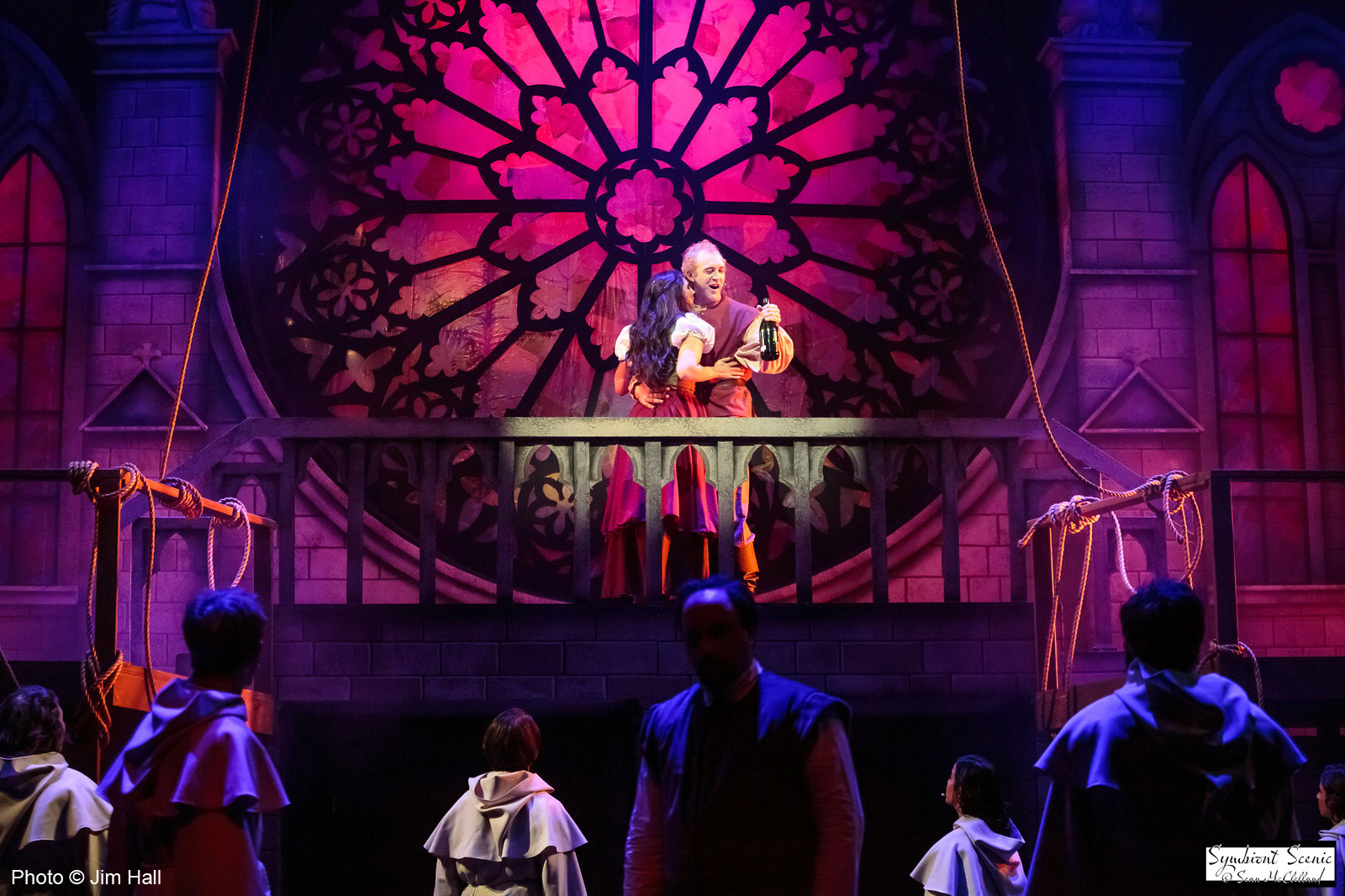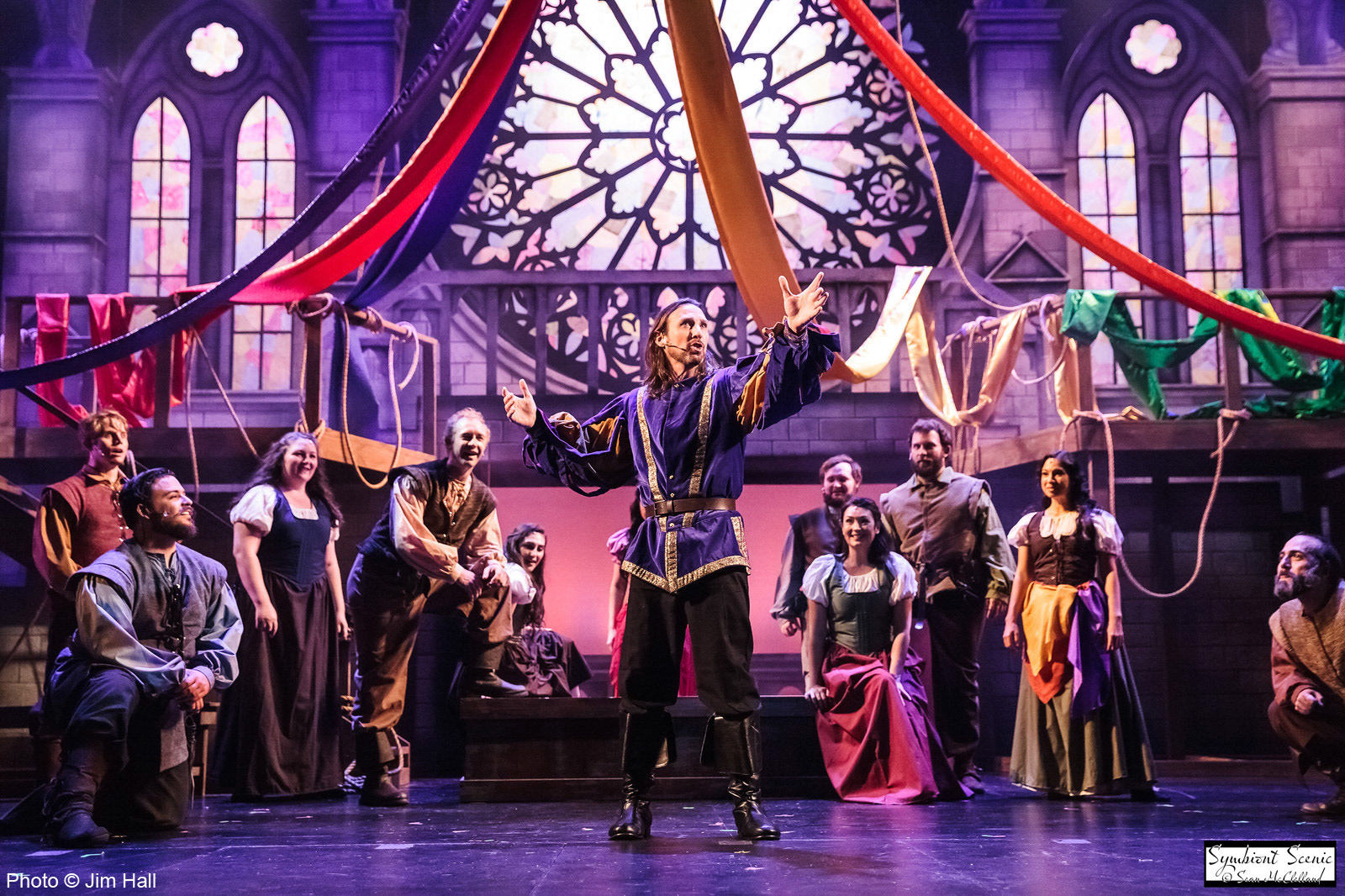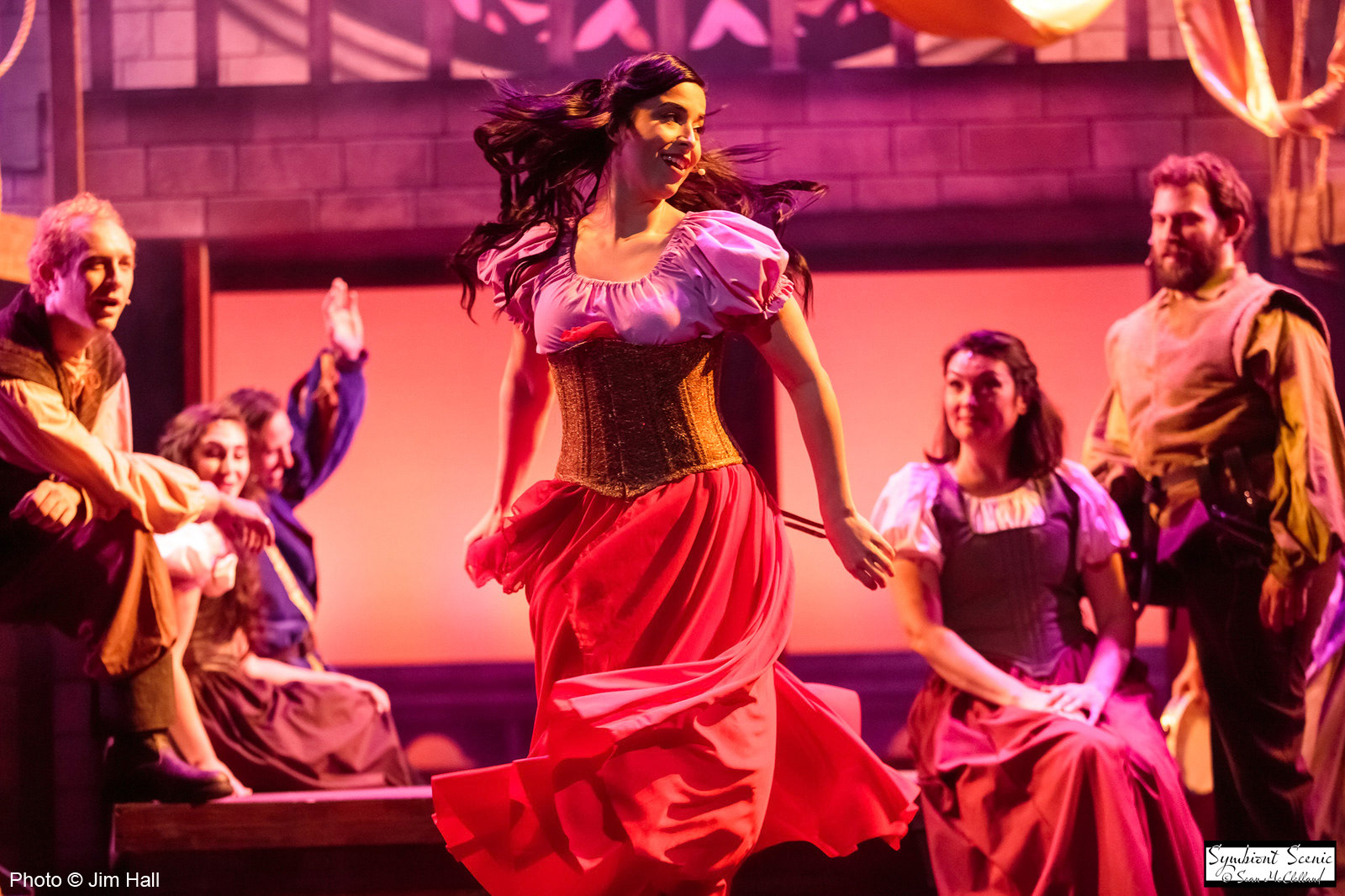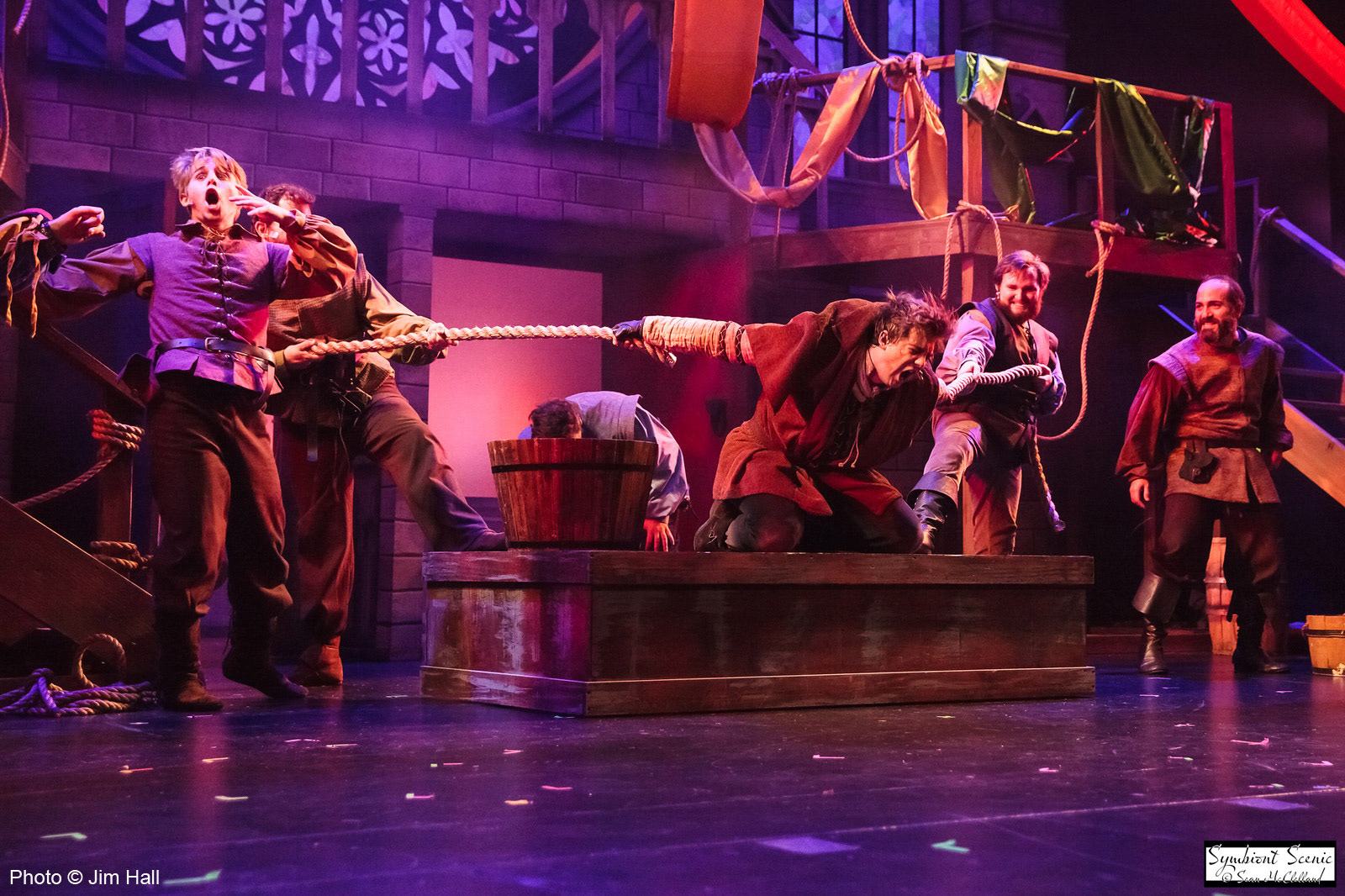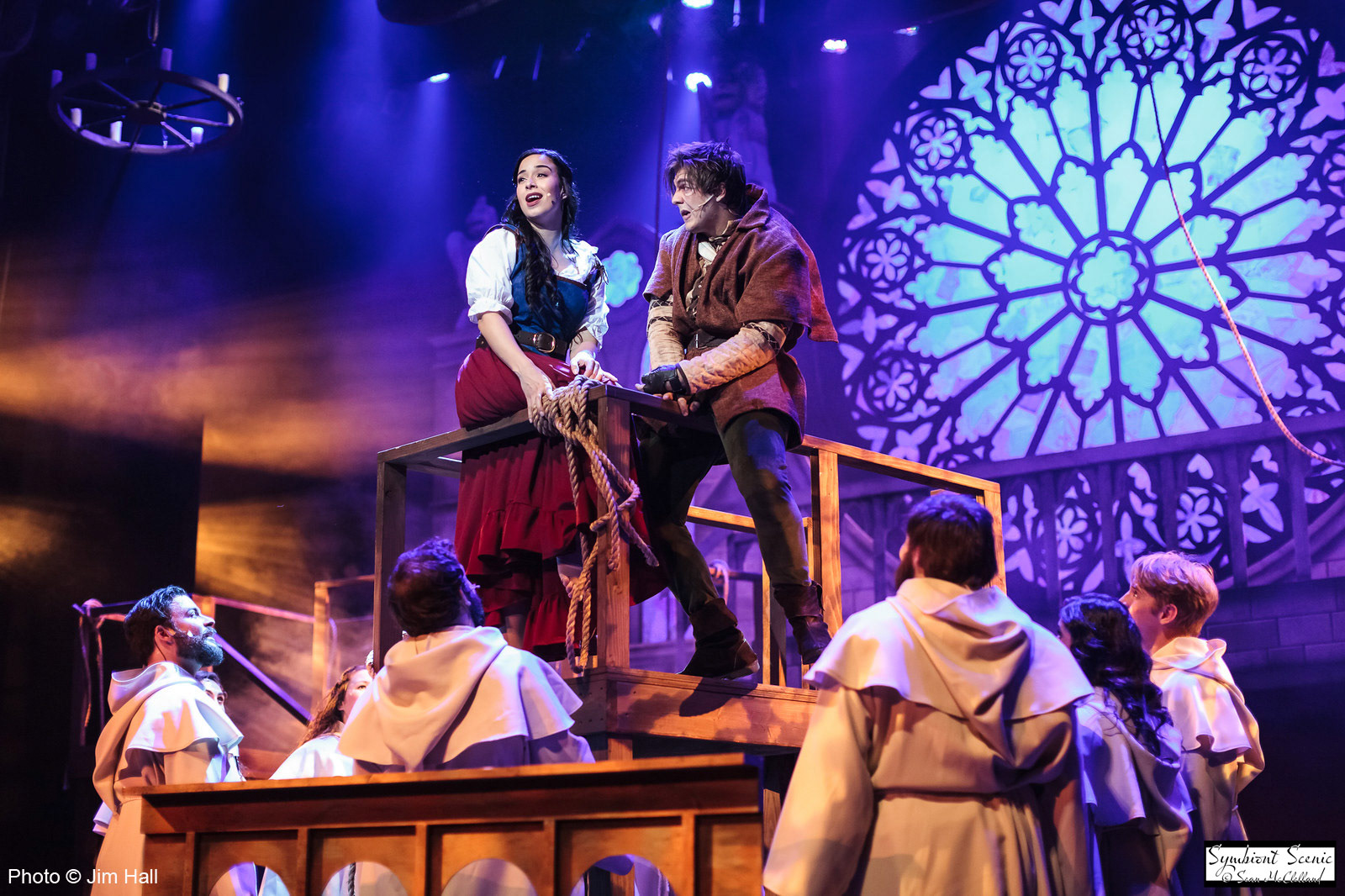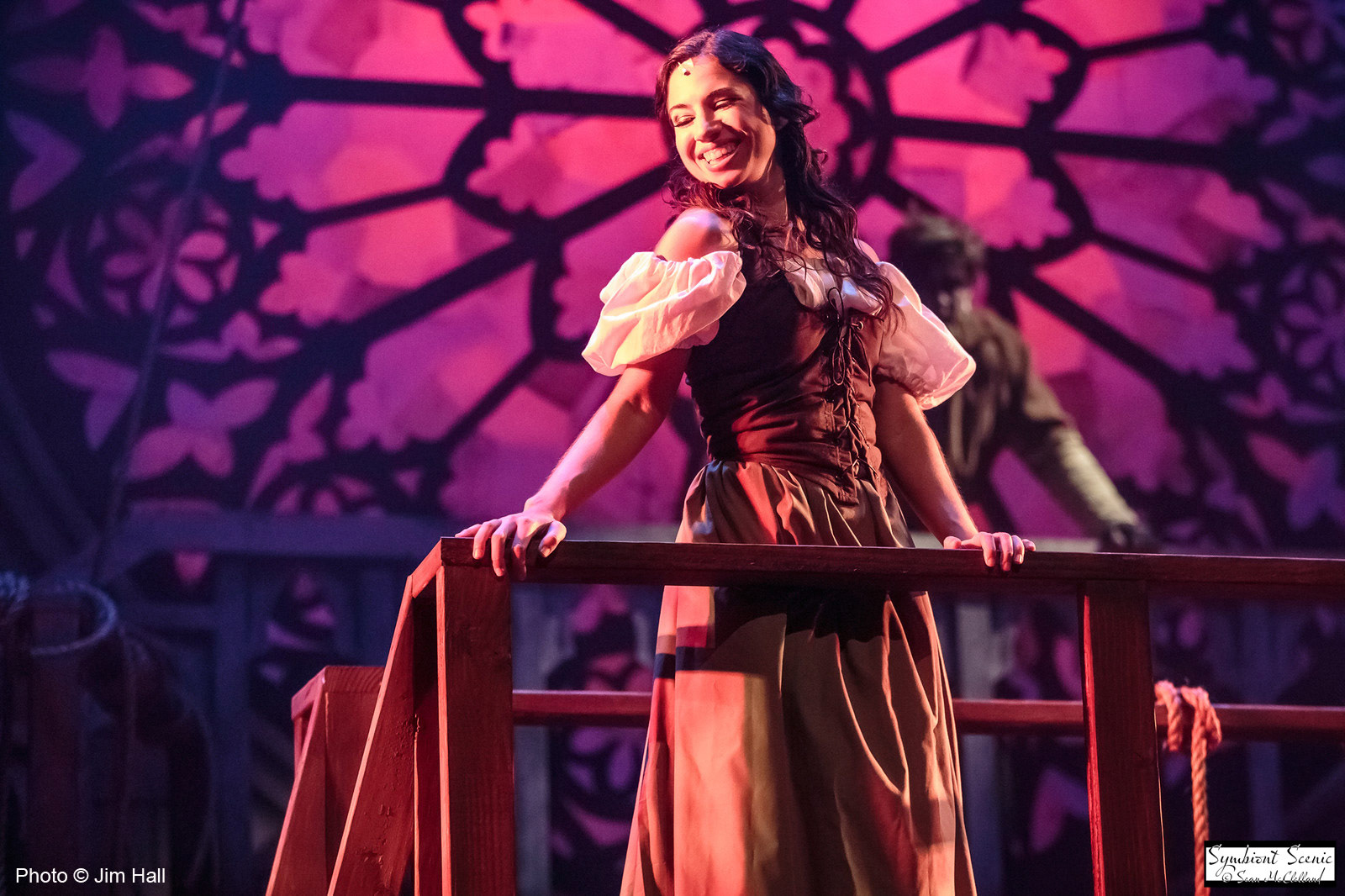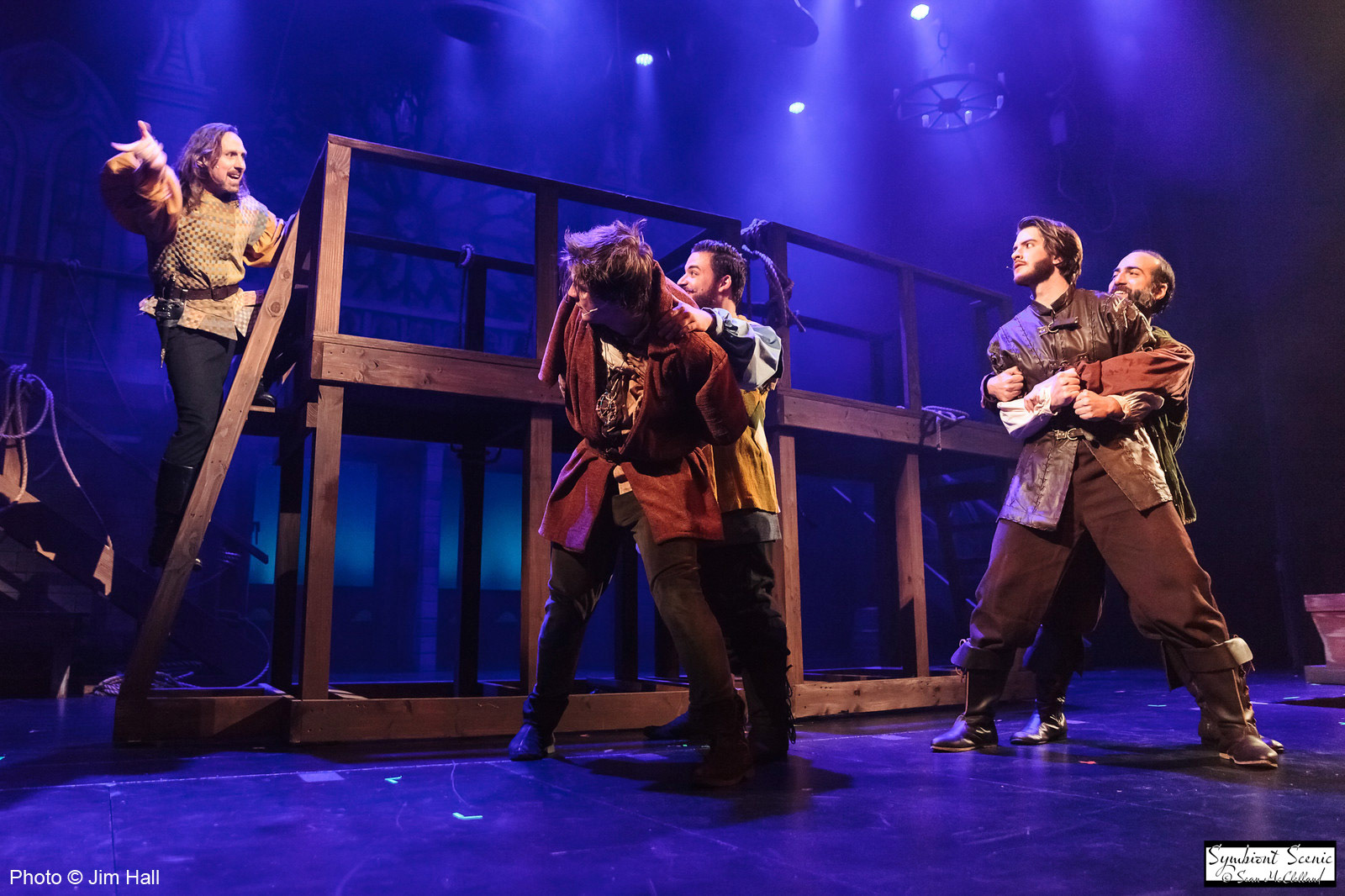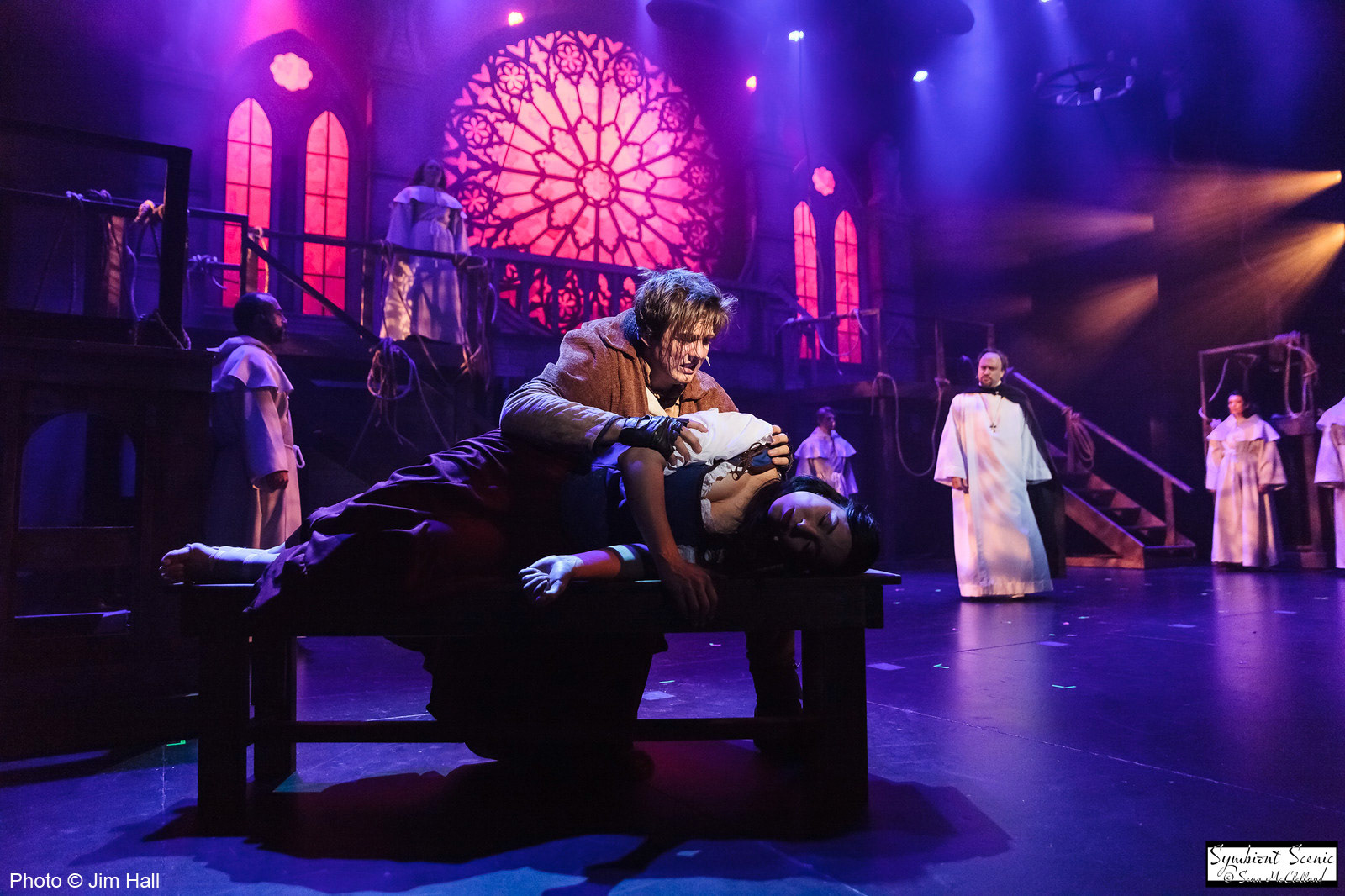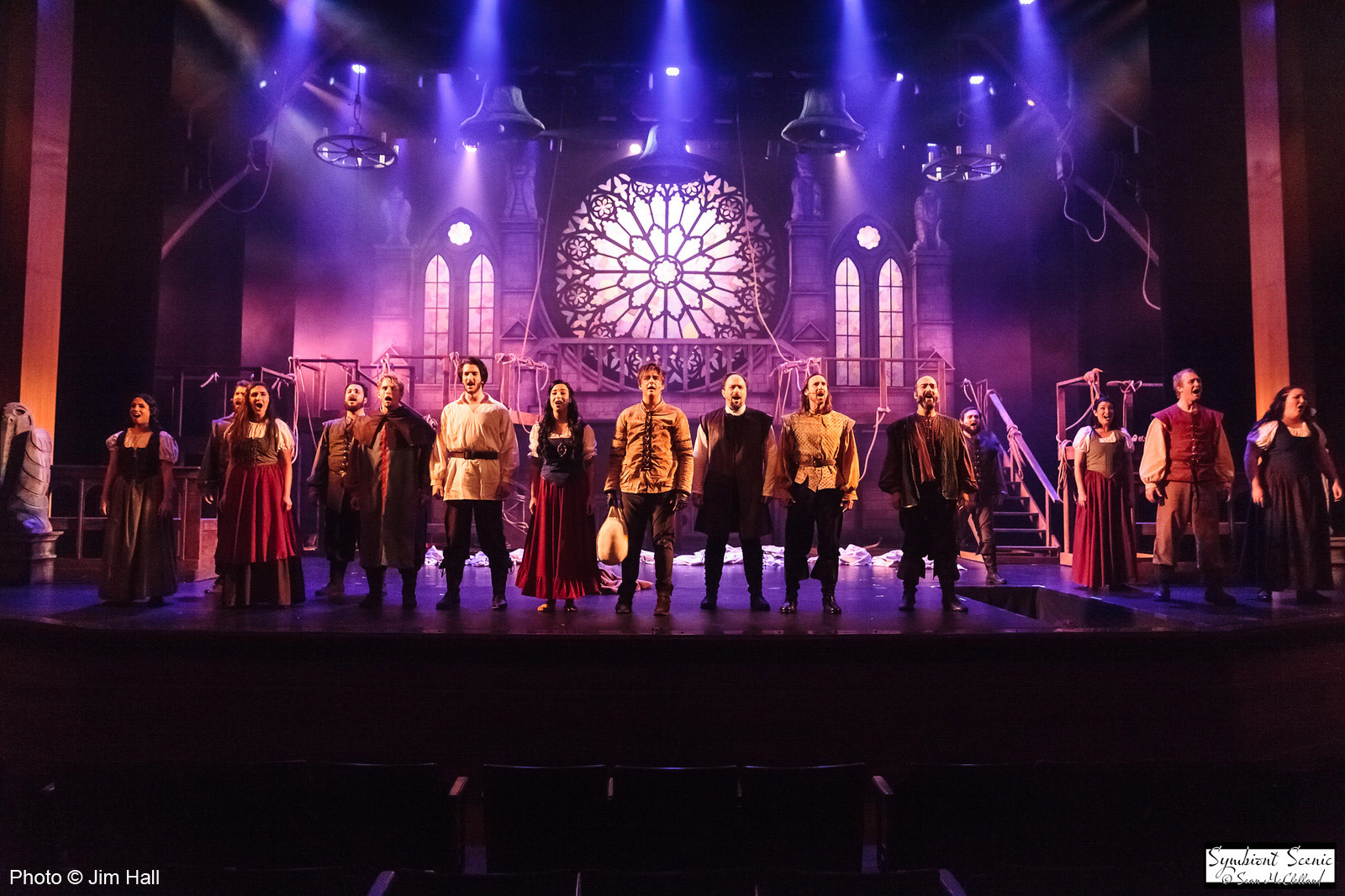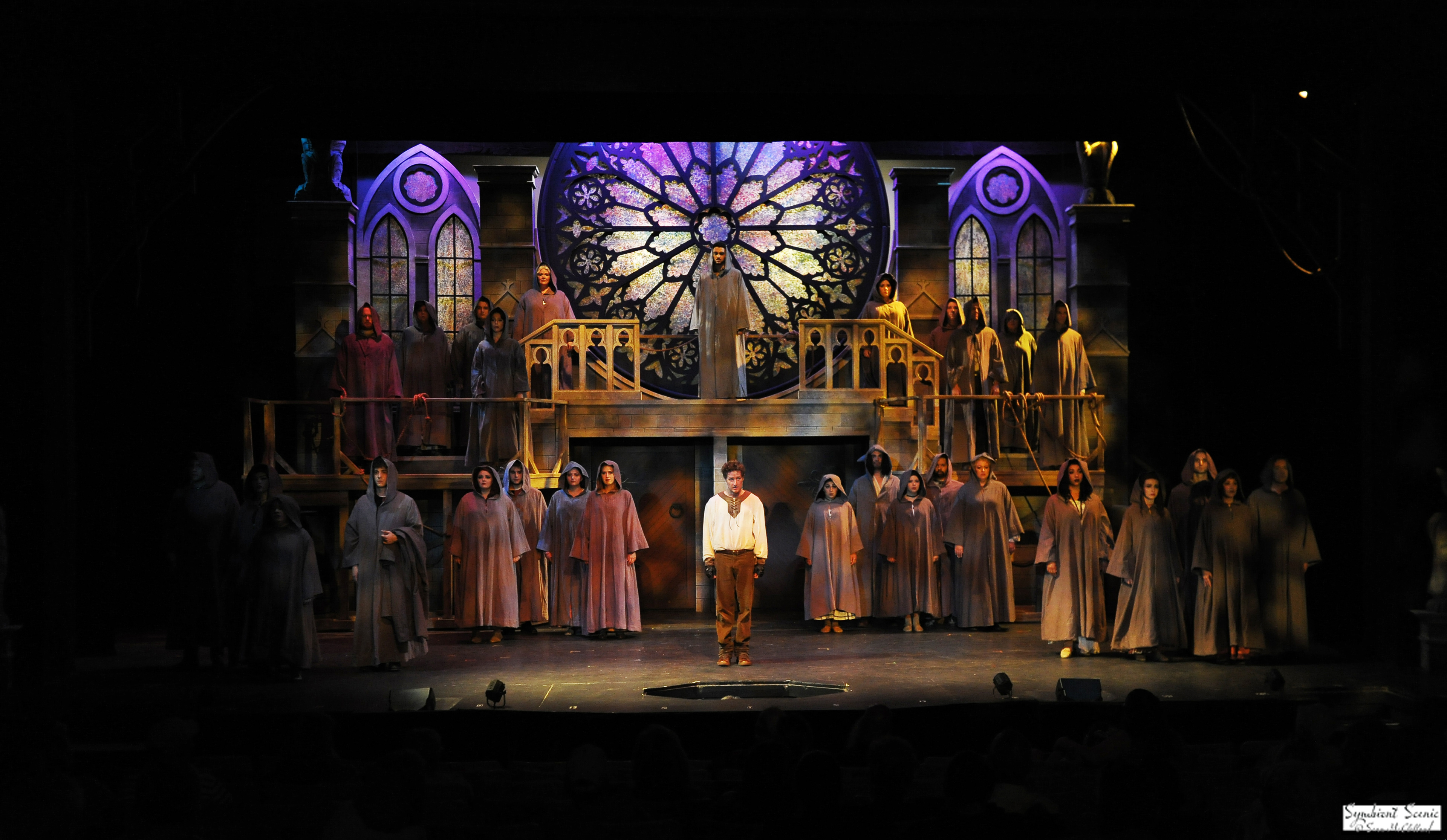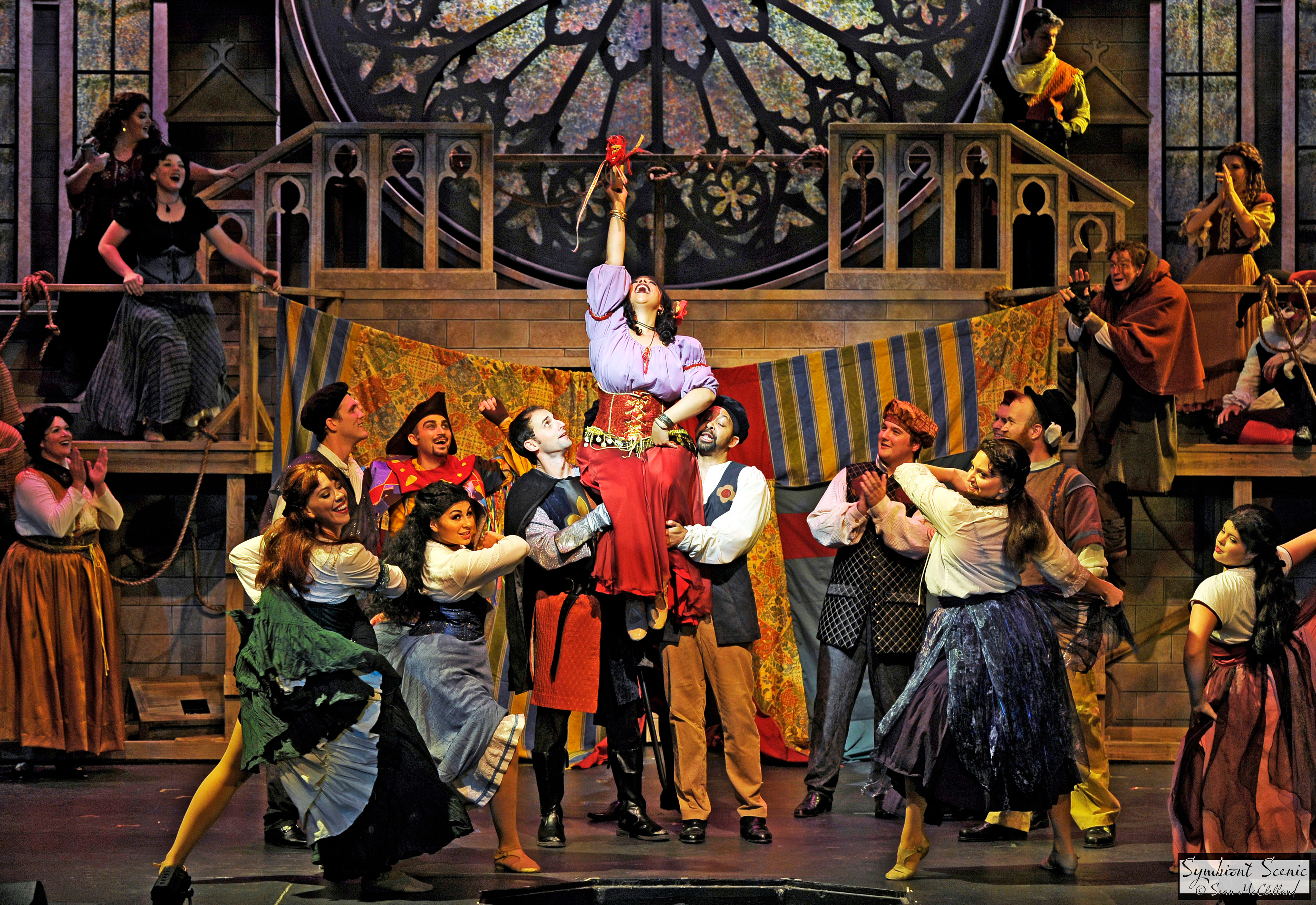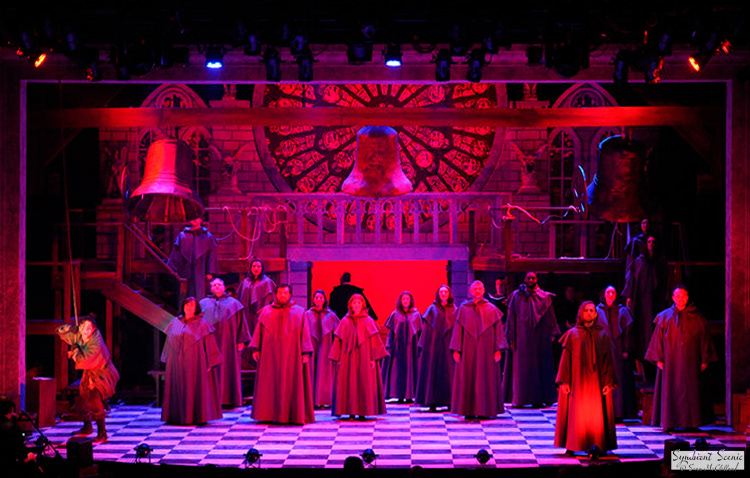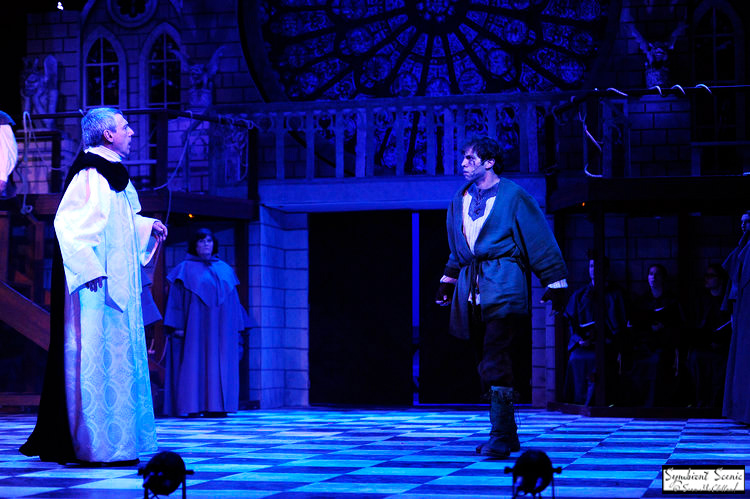 Reviews:
"The scenic design by Sean McClelland is breathtaking. A large, beautiful rose window center stage is flanked by arched gothic windows on either side. Moving stair units and upstage doorways are used to the best dramatic effect. Richly colored costumes mixed with the white robes of congregants, swirls of smoke, and piercing beams of light overhead paint the stage. " -John Lariviere

"The creative team has outdone itself, especially Sean McClelland's imposing set design of ancient stone, sturdy timbers and the imposing rose window dominating the entire scene, built by Bar Scenic and painted by Cristina Arroyo." -Bill Hirshman