Design Concept:  The three story house is employed as a visual metaphor for the decaying mind of the family's Matriarch Violet as her senility fades as the play progresses and tragic family secrets are revealed.   Within the firm foundation of the house, as you go up walls peel away to decades of past paint treatments, wallpaper, plaster, house planking, and negative space. 
   Structure: Mr. Arisco's priority was to add blocking in other rooms as the main scripted action took place giving the whole play and house a lived in feel.  So we made sure there was not a bad seat in the house.  This was done by using the peel away walls and also having the walls open up to the audience by 10 degrees. 
   Rendering:  2 point perspective done by hand, water color, ink, and my 1st time using Photoshop to aid in a rendering. 
   A behind the scenes interview with Bill Hirshman:
Director: David Arisco,
Scenic Designer: Sean McClelland,
Lighting Designer: Patrick Tennant,
Costume Designer: Ellis Tillman Sound Designer: Alexander Herrin
Technical Director: Gene Seyfer
Charge Artist and Dressing: Sean McClelland
Props Master: Jodi Dellaventura
2012 Carbonell Award Nomintion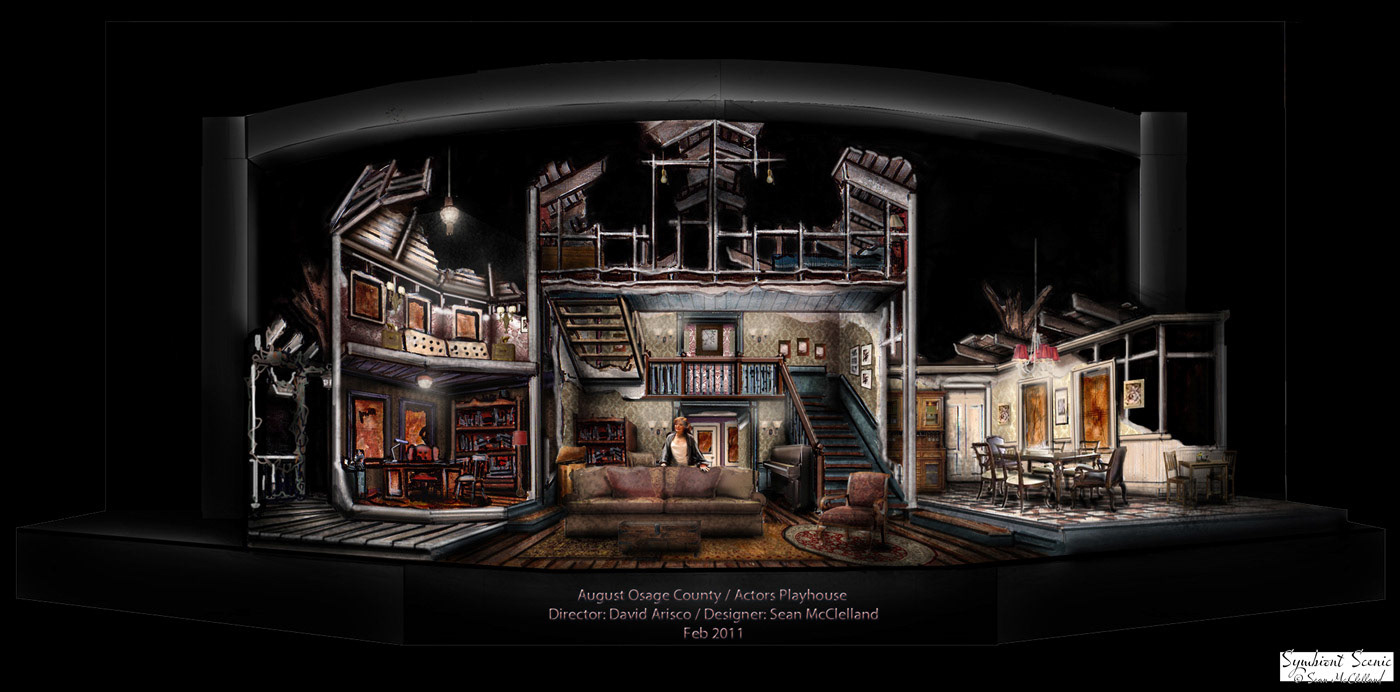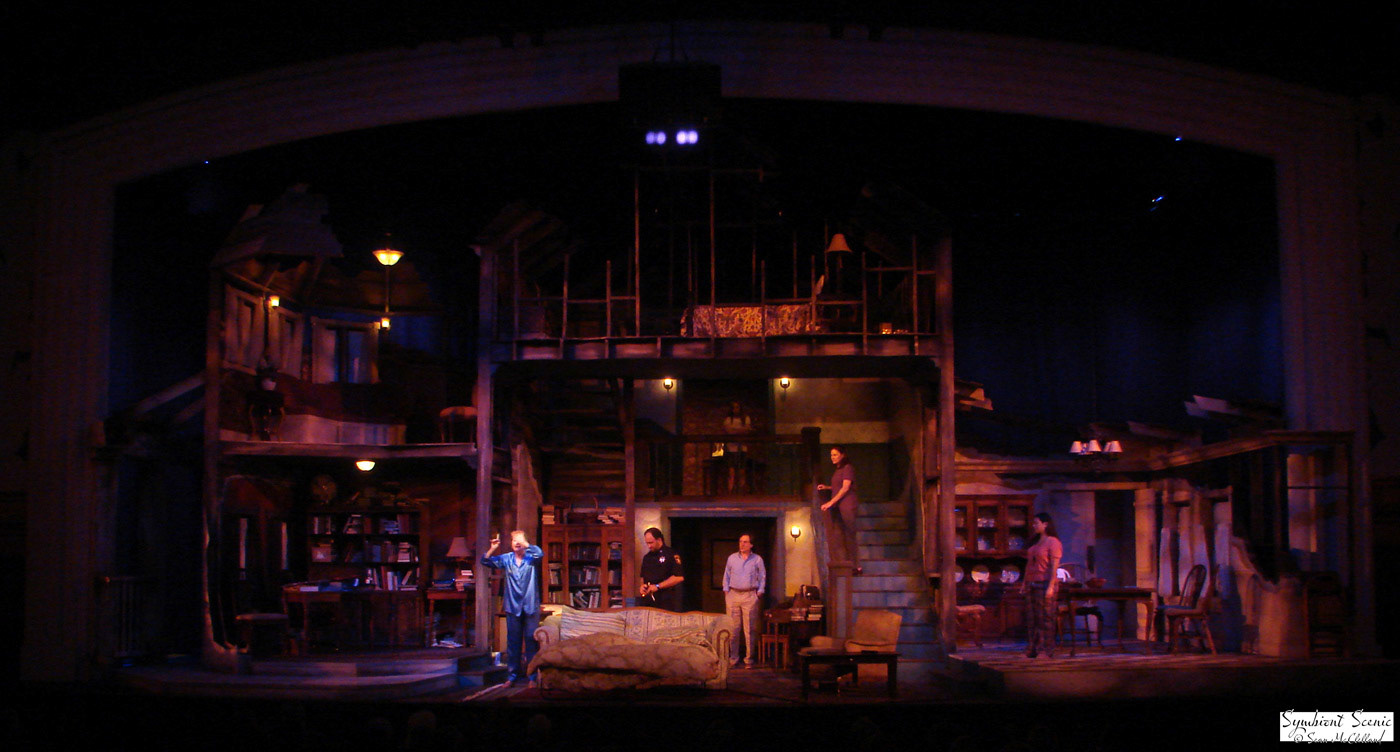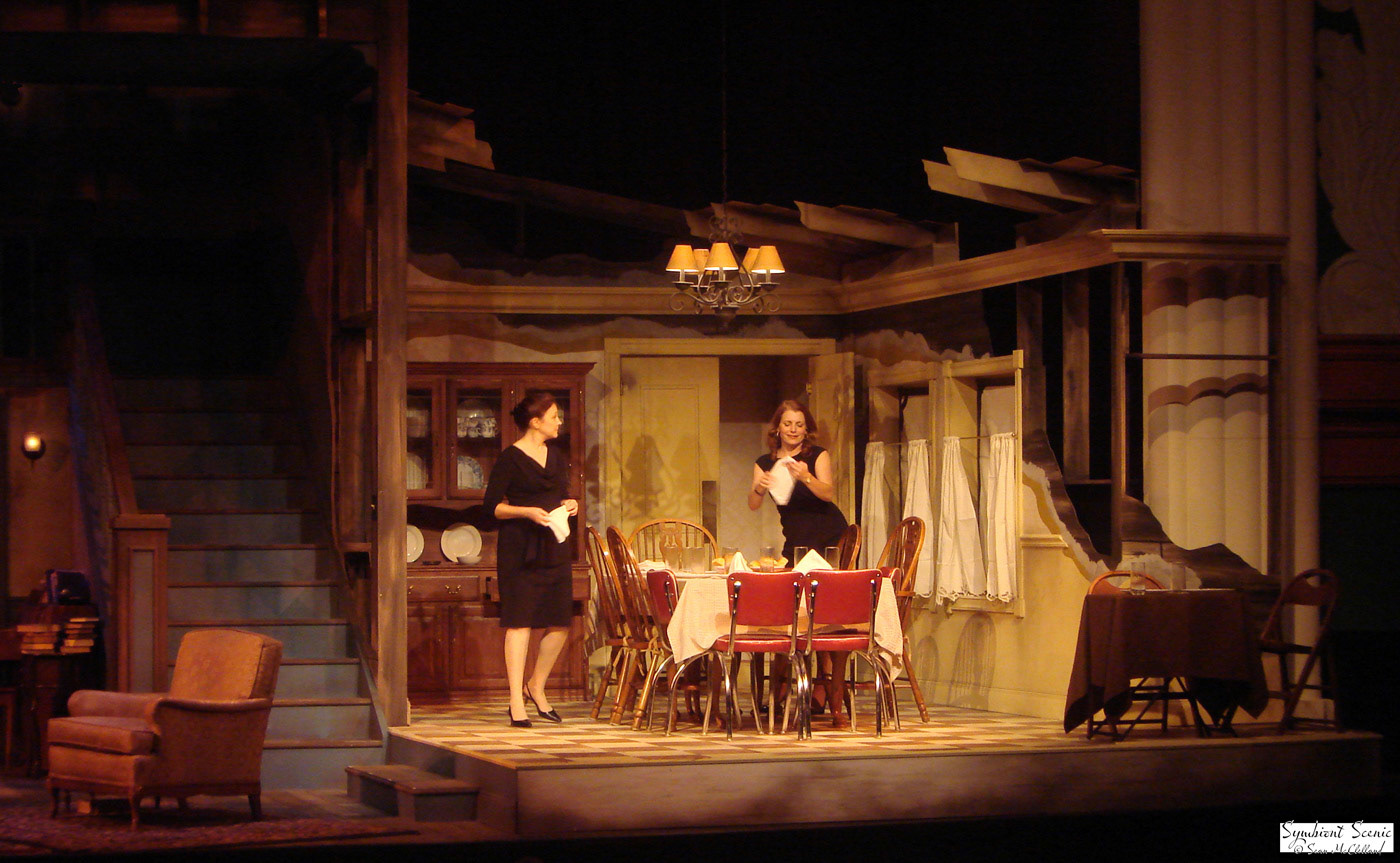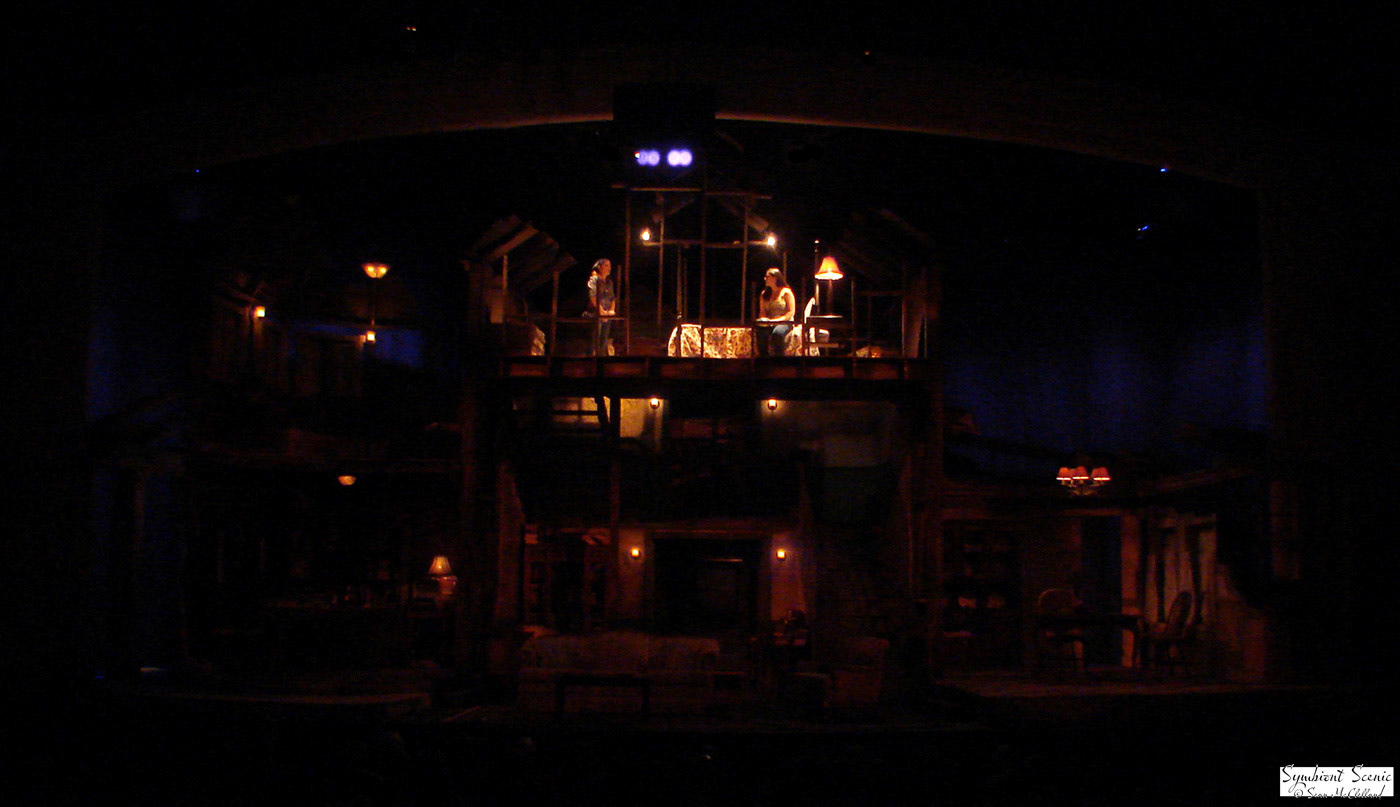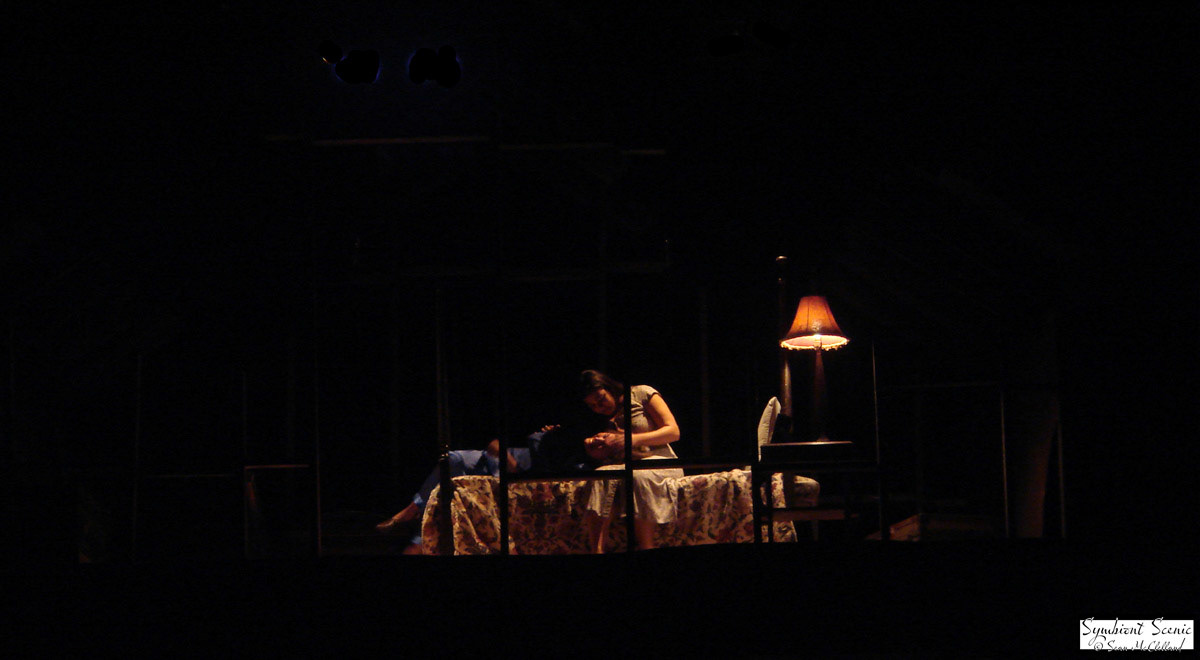 Reviews:
"Sean McClelland's design of the towering suffocating homestead and Gene Seyffer's execution of it is remarkable for its scope and power. The building has a brooding presence of its own with its decades of paint jobs and wallpaper peeled back, just as Letts is doing with the family" -Bill Hirshman

" One of the revelations of the Actors' Playhouse production in particular, is the massive and beautifully intricate set, designed by Sean McClelland. The entire tale takes place in the Weston's old home, and that's exactly what the audience gets. With amazingly intricate detail, the weathered structure is essentially a metaphor for the Weston family's weary plight. But the home also becomes a character onto itself thanks to McClelland and his crew's masterwork. It's essentially a three-story house built on a stage. " -Chris Joseph