The simple design concept for The Spitfire Grill was convey the blighted rural small town diner that still holds on to hope through warmth of the setting.  The set was mostly skeletal to give the best possible sight-lines to all playing areas, while being surrounded by the mentioned forest and exterior playing areas downstage.  An early idea was to have suggestions of a "Main Street" outside the diner and forest branches hanging from the House balcony.  I'm glad we lost this b/c it would have pulled focus from the diner itself.   
Scenic Designer, Dressing: Sean McClelland
Lighting Designer: Jonathan Spencer
Costume Designer: Kevin Koski
Sound Designer:  Katie Guzzi
Technical Director: Ben Wetzel
Properties Designer: Meredith Perry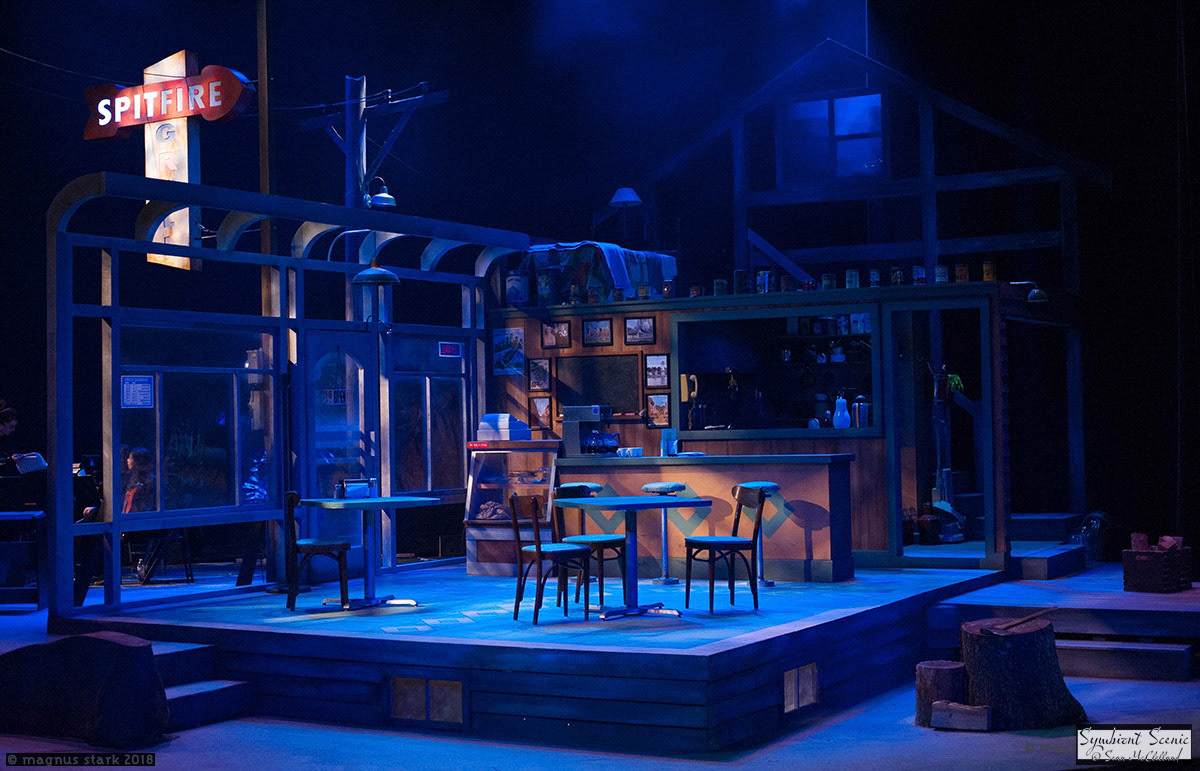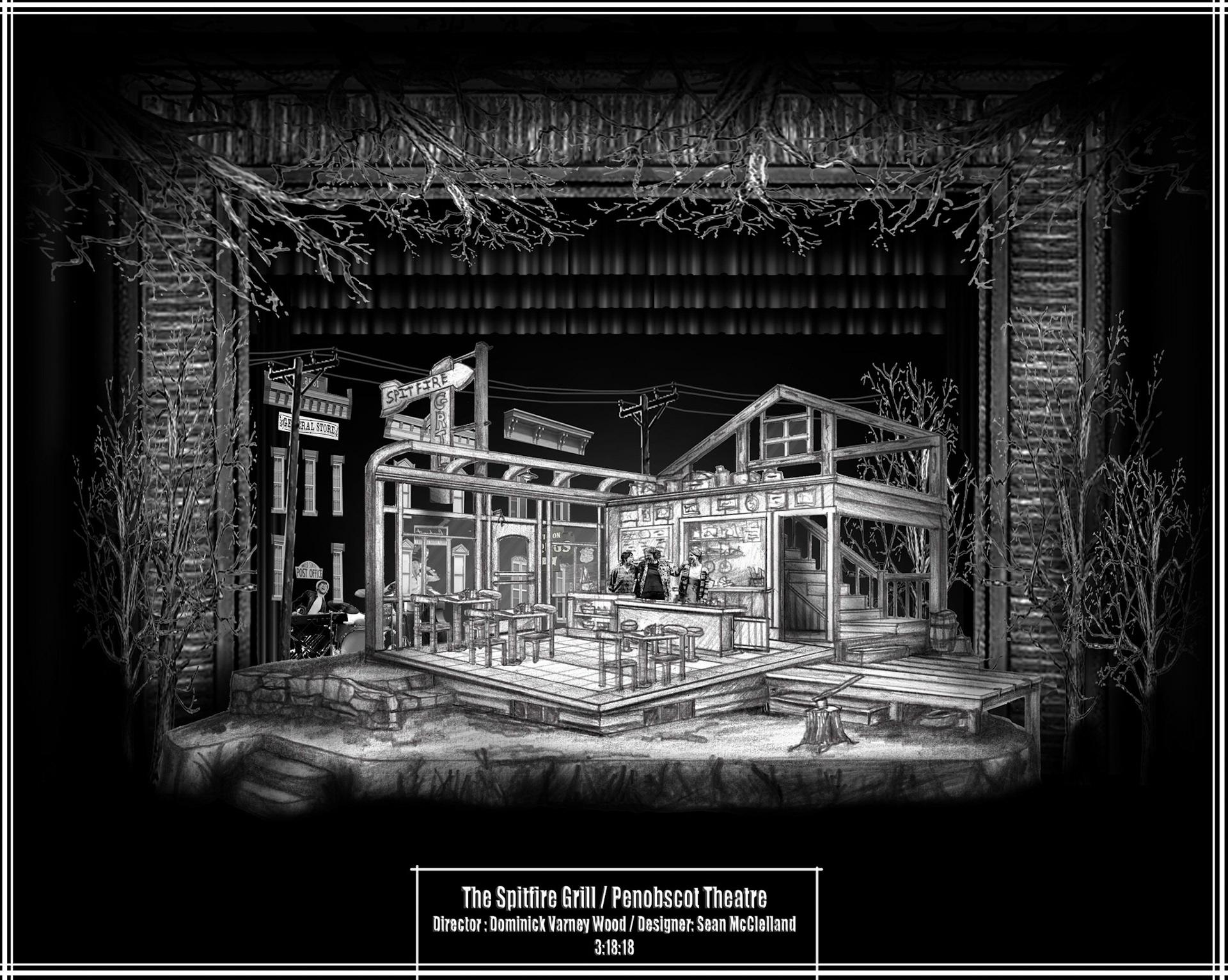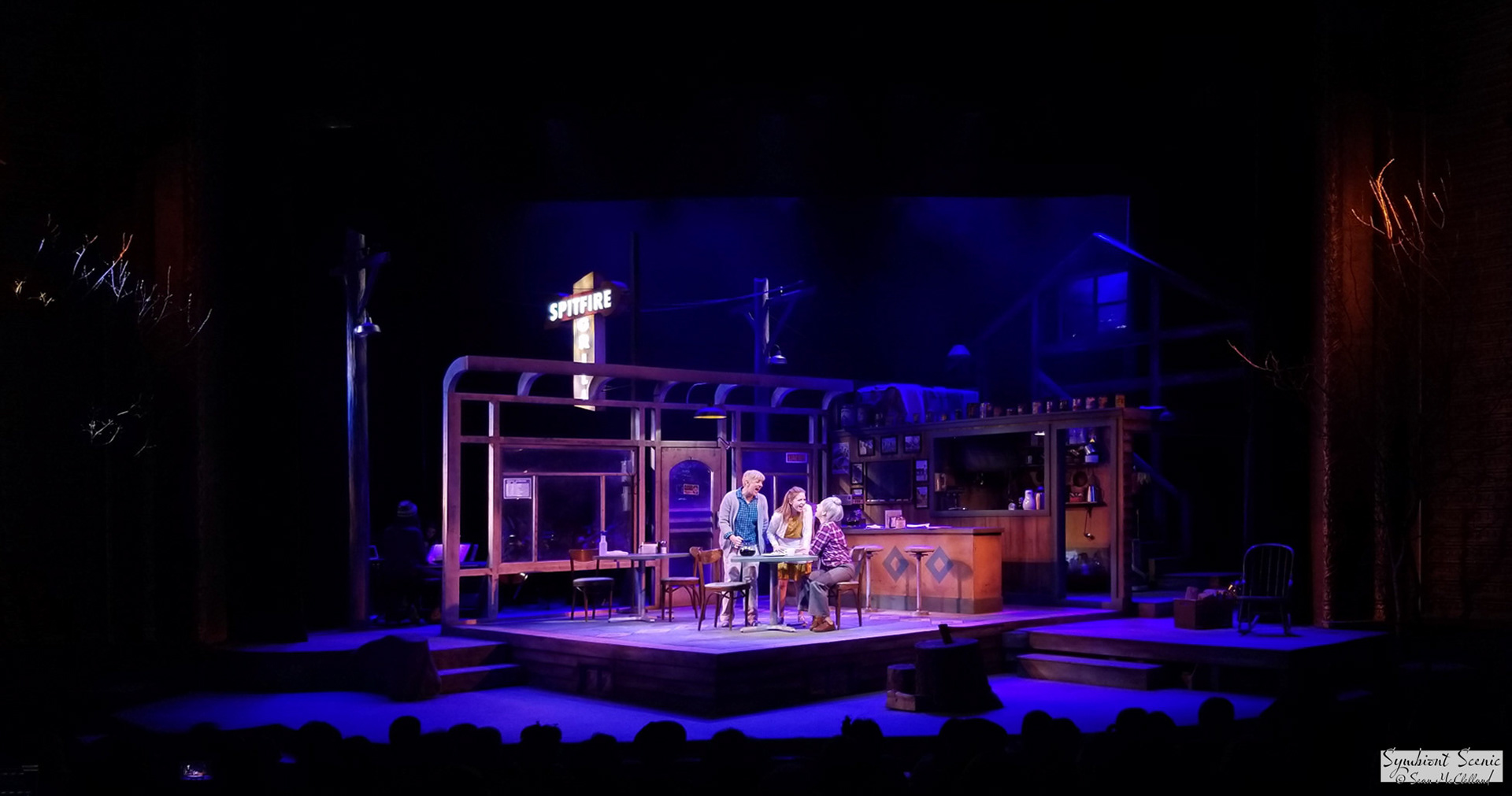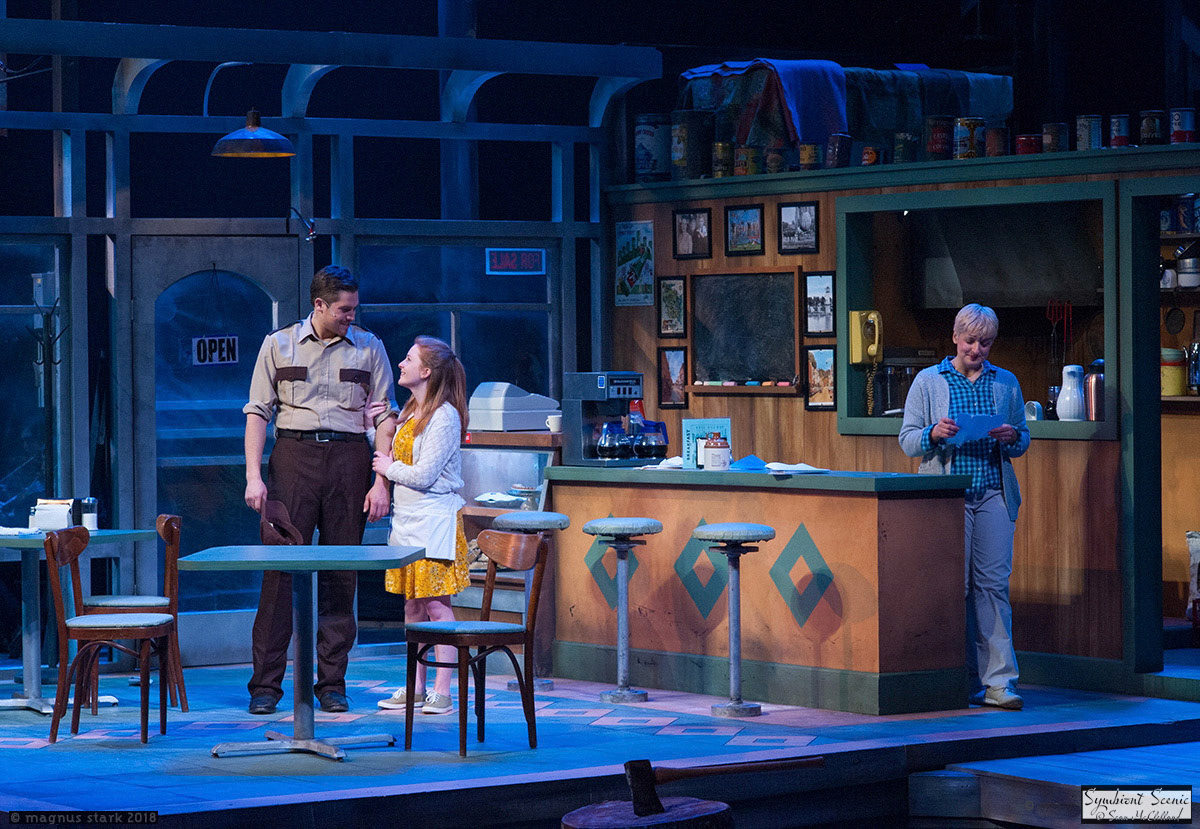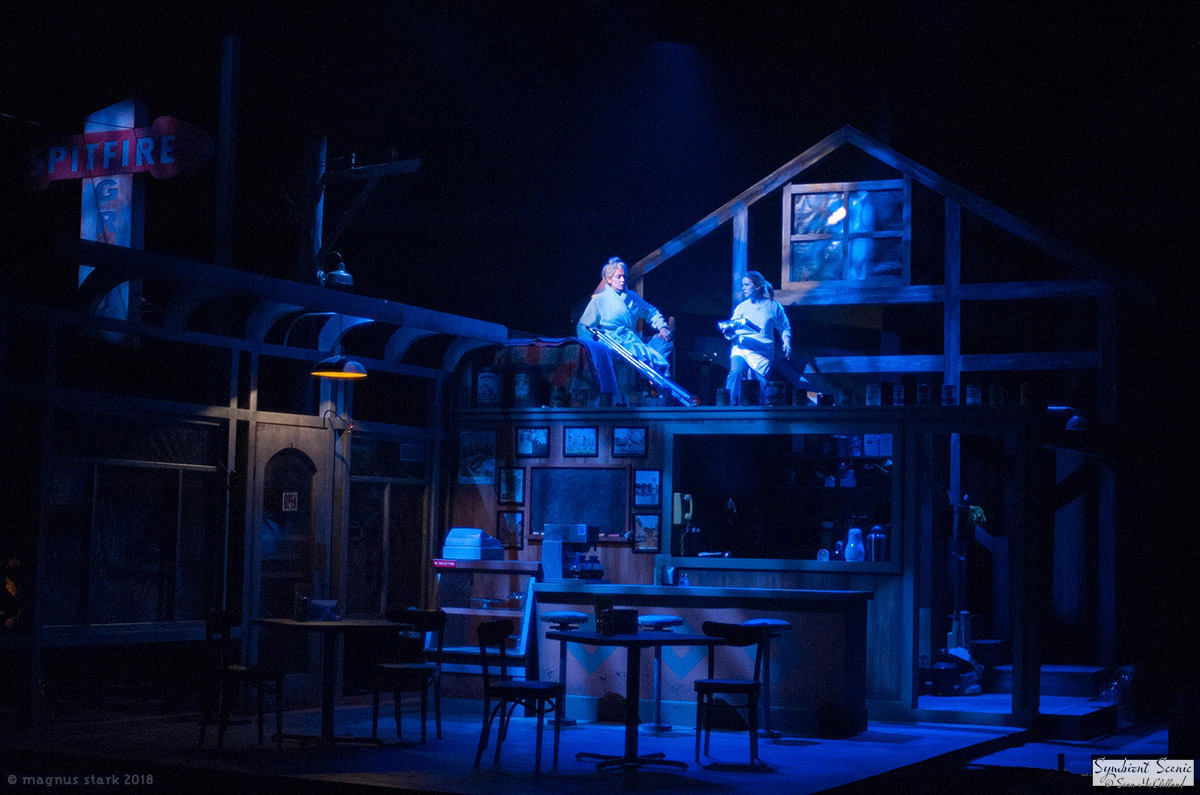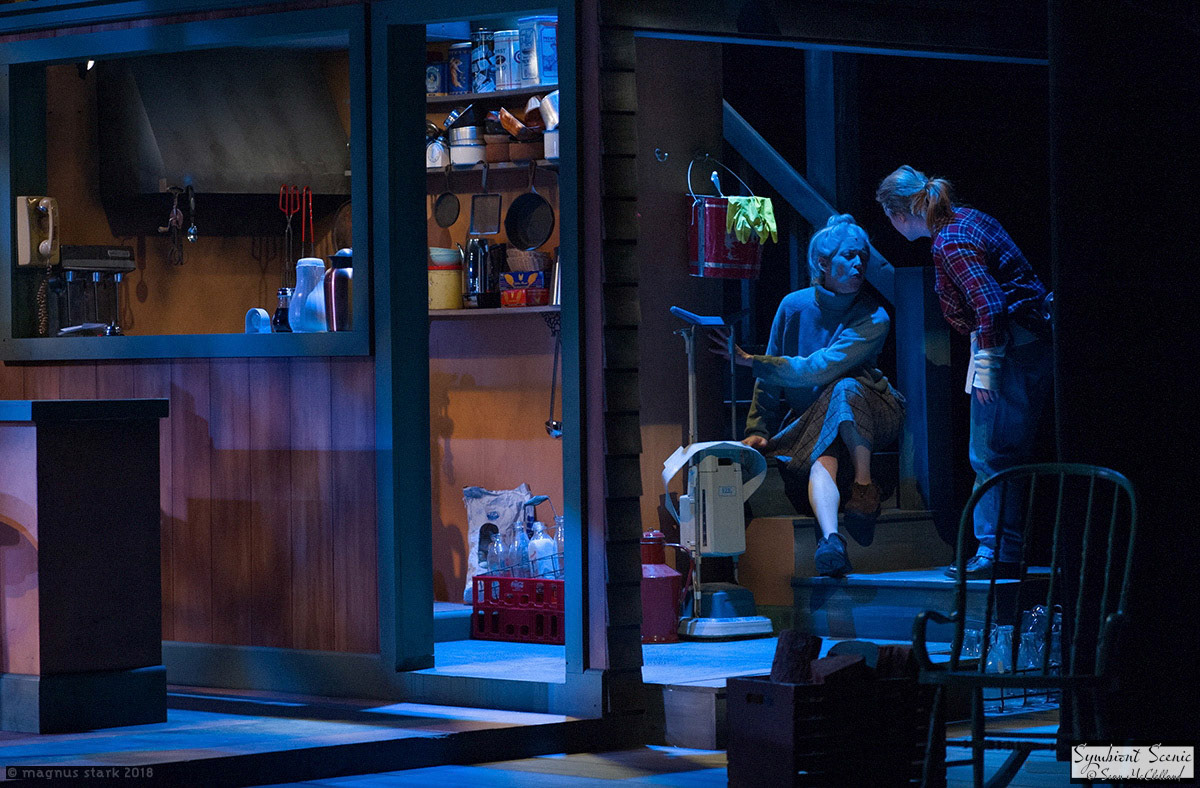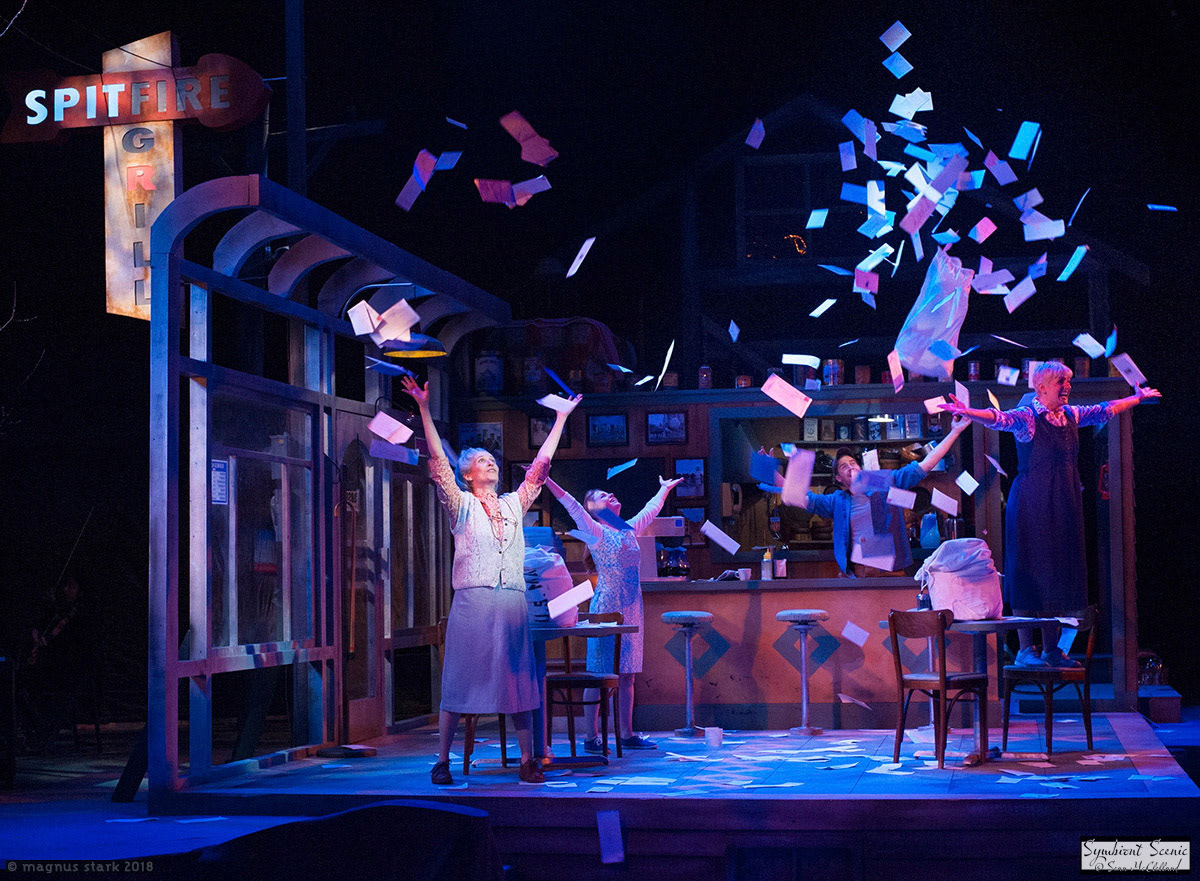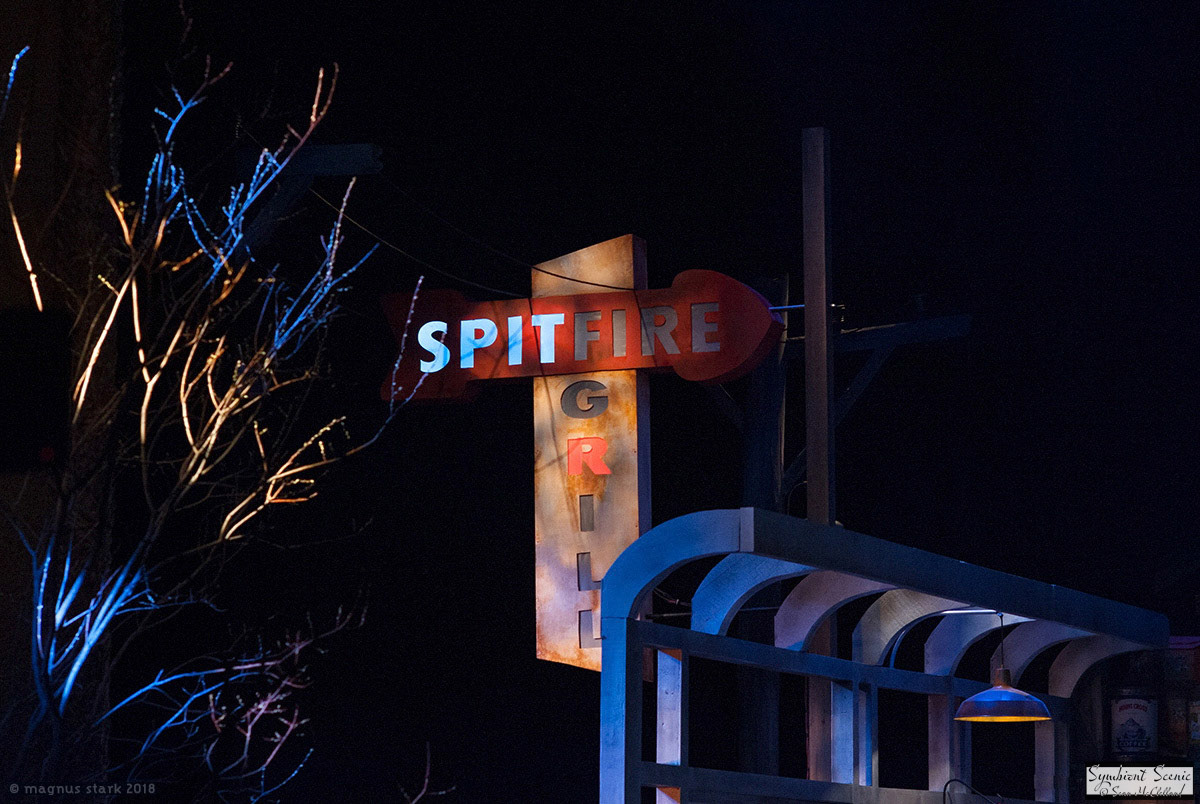 Reviews:
   "
Technically, "The Spitfire Grill" is a triumph for PTC's design team. Sean McClelland's set and Jonathan's Spencer's lighting design create onstage the local diner familiar to every theatergoer. It is worn but welcoming and a workable space for the cast.
" -Judy Harrison
https://www.themaineedge.com

    " The Spitfire Grill comes to creaky shoddy life thr
ough the rund
own precision of Sean McClelland's set design; a thoughtful, effective and aesthetically interesting use of the space. ." -Allen Adams
    The set, designed by Sean McClelland, reflected the play's theme by being centered around the diner where most of the action takes place. The contemporary setting and theme of the play are what make it relatable to the audience members. Many of whom live in small, economically depressed towns like Gilead.

    -Mika Lindsey Ouellette