With Next to Normal being my first show with Slow Burn Theatre at the West Boca High Auditorium, we wanted to make a concept statement.  I took it in the Direction of Escher but with repeated fragments and translucent layering to give the pathos of mental degradation.  Depicted is an upscale Suburban house down to the Martha Stewart "red door", but very sterile.   Upstage and up through the French Doors is Gabe's room, an area only he travels too,  creating a hierarchy composition.   Also a slight painter trick, everything was gloss white but spattered in red and blue, to aid in lighting dramatically altering the look.   To keep the build within the 3k budget, I used 6 mill plastic and  heavy weave fabric  panels to pull off the translucent layering.  Also in layout (backwards from theatrical Proscenium conventions) I made the False Proscenium  the smallest in scale and had the portals gain size as they repeated back.  All cut scenes wheeled in from the In-One.  
    Director: Patrick Fitzwater
Scenic Designer, charge artist, dressing: Sean McClelland
Lighting Designer:  Lance Blank
Costume Designer: Rick Pena 
Technical Director: Sean McClelland
2013 Carbonell Award Nominee: Best Scenic Design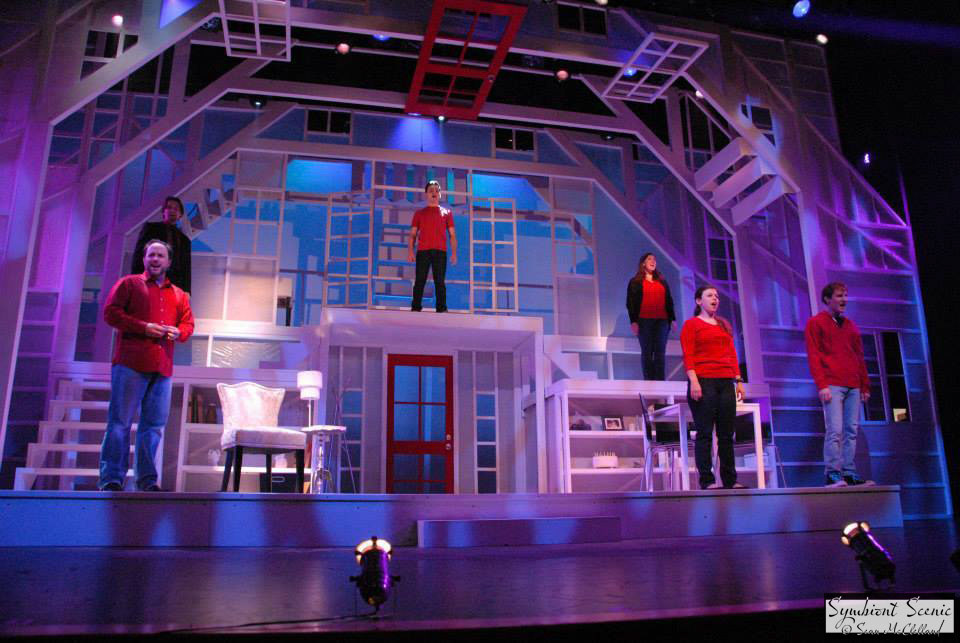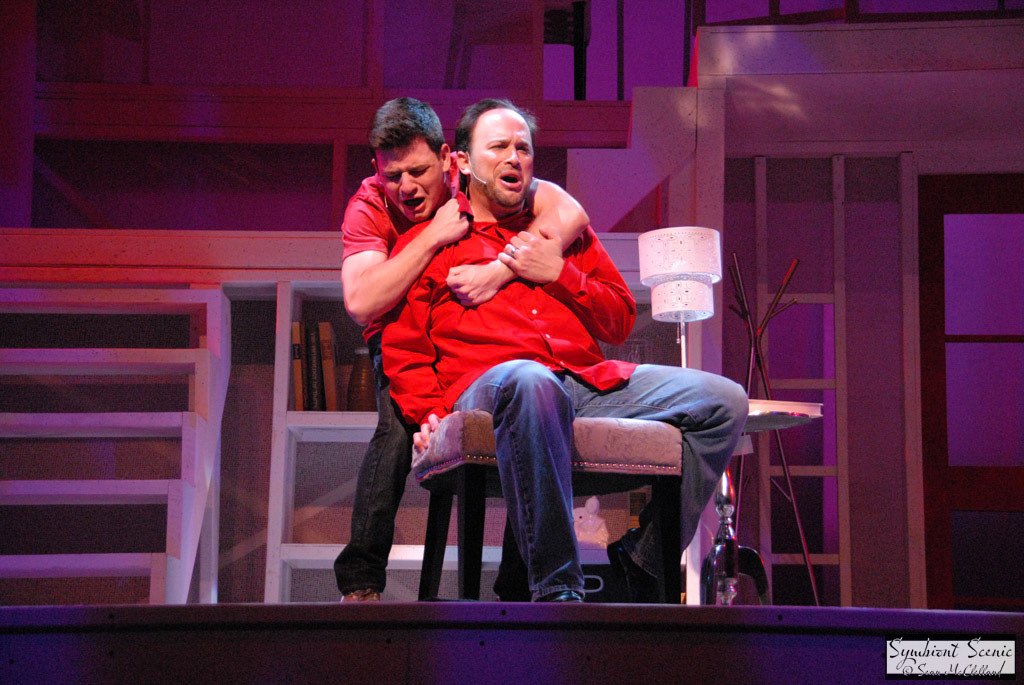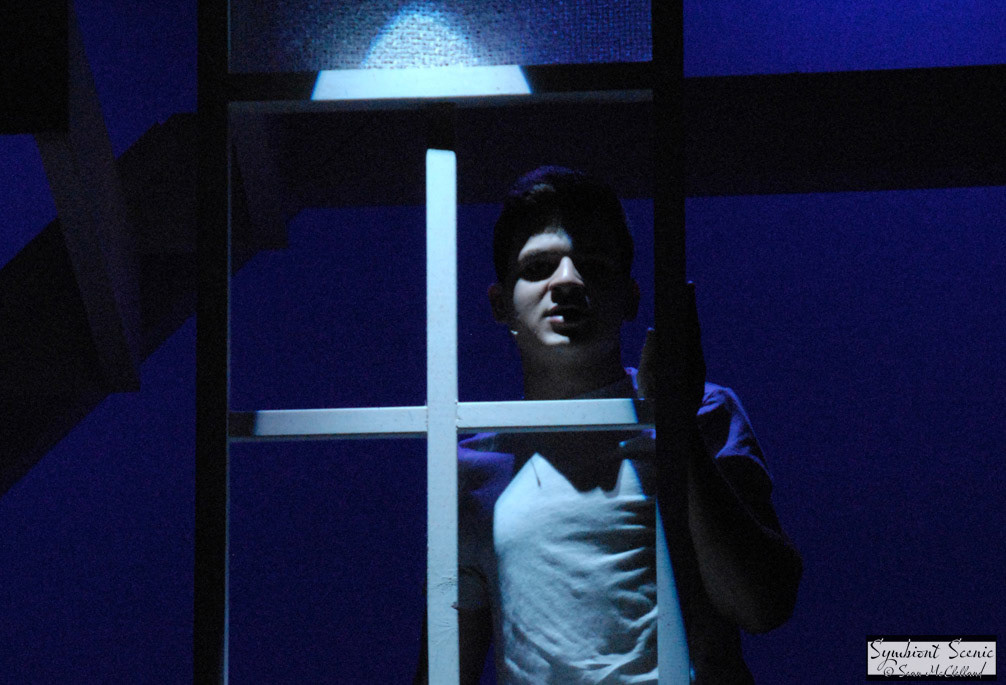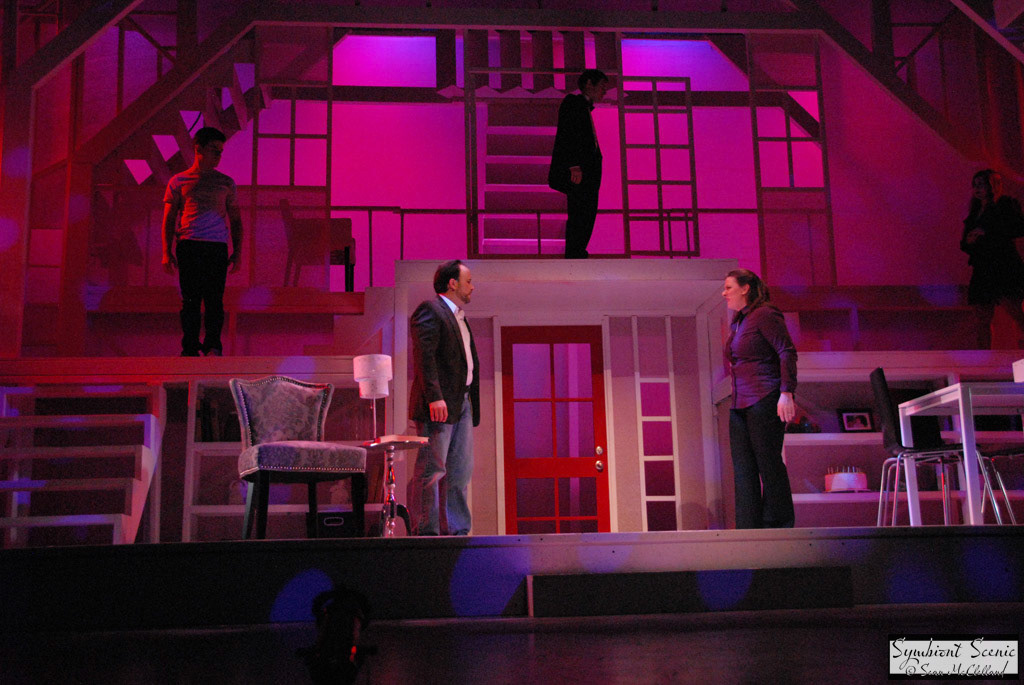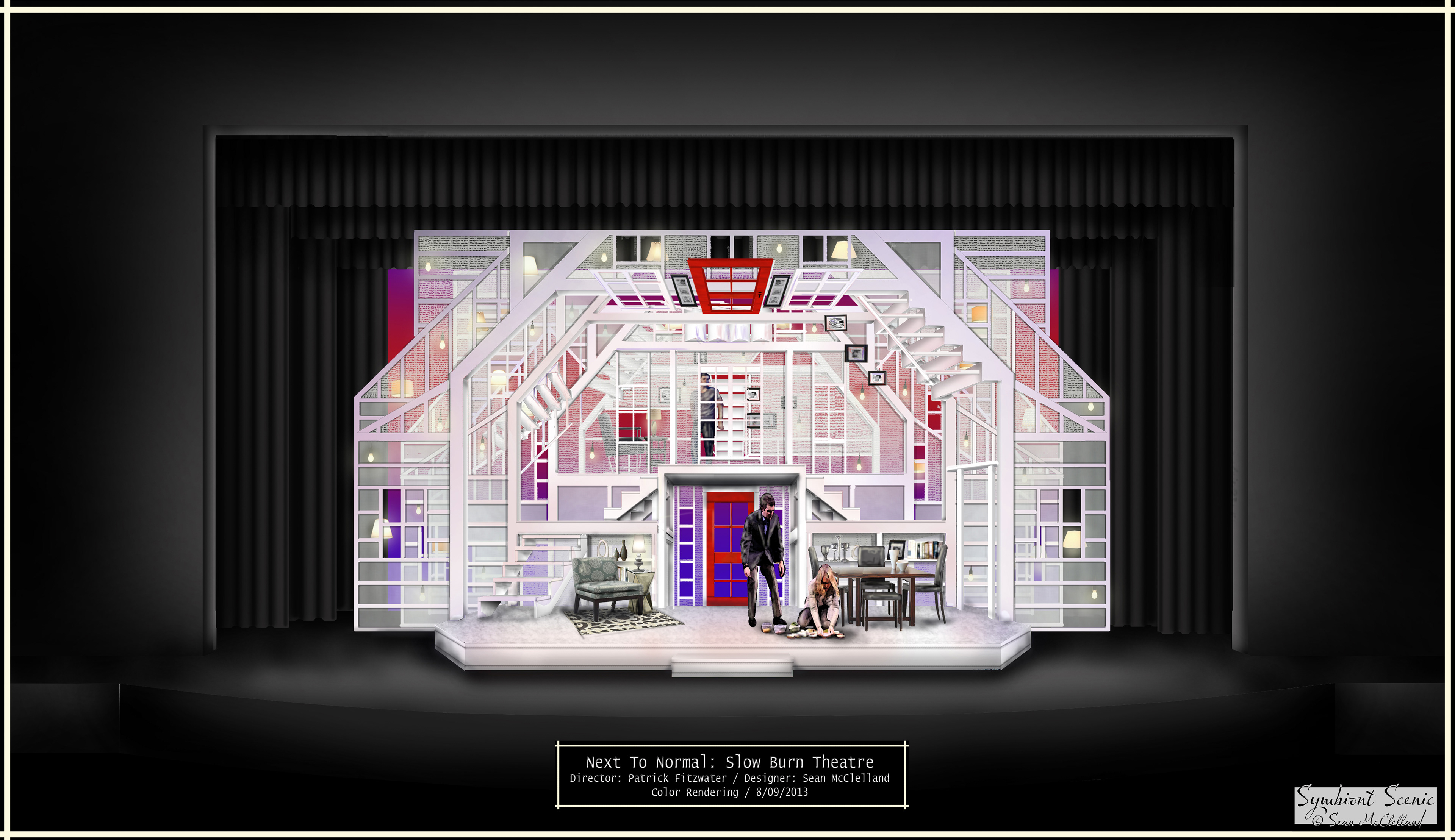 Reviews:
    "Slow Burn reinforces its reputation for memorable production values on a modest budget. Sean McClelland's design for the Goodman house once again portrays an X-ray of the skeleton of the two-story home as most other productions have done, but his vision is completely different. He fills the theater's wide stage with an Escher-like house with stairways forming the roof; windows and a door visible on the ceiling. The white wood frame structure resembles a traditional homestead, but the walls are translucent or non-existent, revealing a cyclorama awash in violet, chartreuse and blood red evocative of the emotional upheaval". -Bill Hirchman

Below are post production 3D Visualization and walk-through I did as practice learning Vectorworks into Lumion work flows in a "sandbox" theatre.