With a newly revised script that allowed Titanic to be played on a unit set, with some creative staging moments Slow Burn was able to pull this show off.  The challenge here with Slow Burn at the BCPA is that while we were in a very capable large proscenium
stage, It had overlapping bookings.  So the set needed to be flown and struck within an hour, nothing large could be downstage of the mid-stage drape, and all on a budget of 6k.  Kudos to BAR scenic for being able to have this set "slide" upstage. 
The design had a moving Stair unit that docked into different locations on the upstage deck cross sections, along with a conceptual tilting backdrop of the ship haul that doubled as a star lit sky.  A continued ship bow / star sky False Proscenium was cut due to budget. 
    Director: Patrick Fitzwater
Scenic Designer, charge artist, dressing: Sean McClelland
Lighting Designer: Thomas Shorrock
Costume Designer: Rick Pena 
Sound Designer: Rich Szczublewski 
Technical Director: BAR Scenic- Roger Predmore and Ben Loeb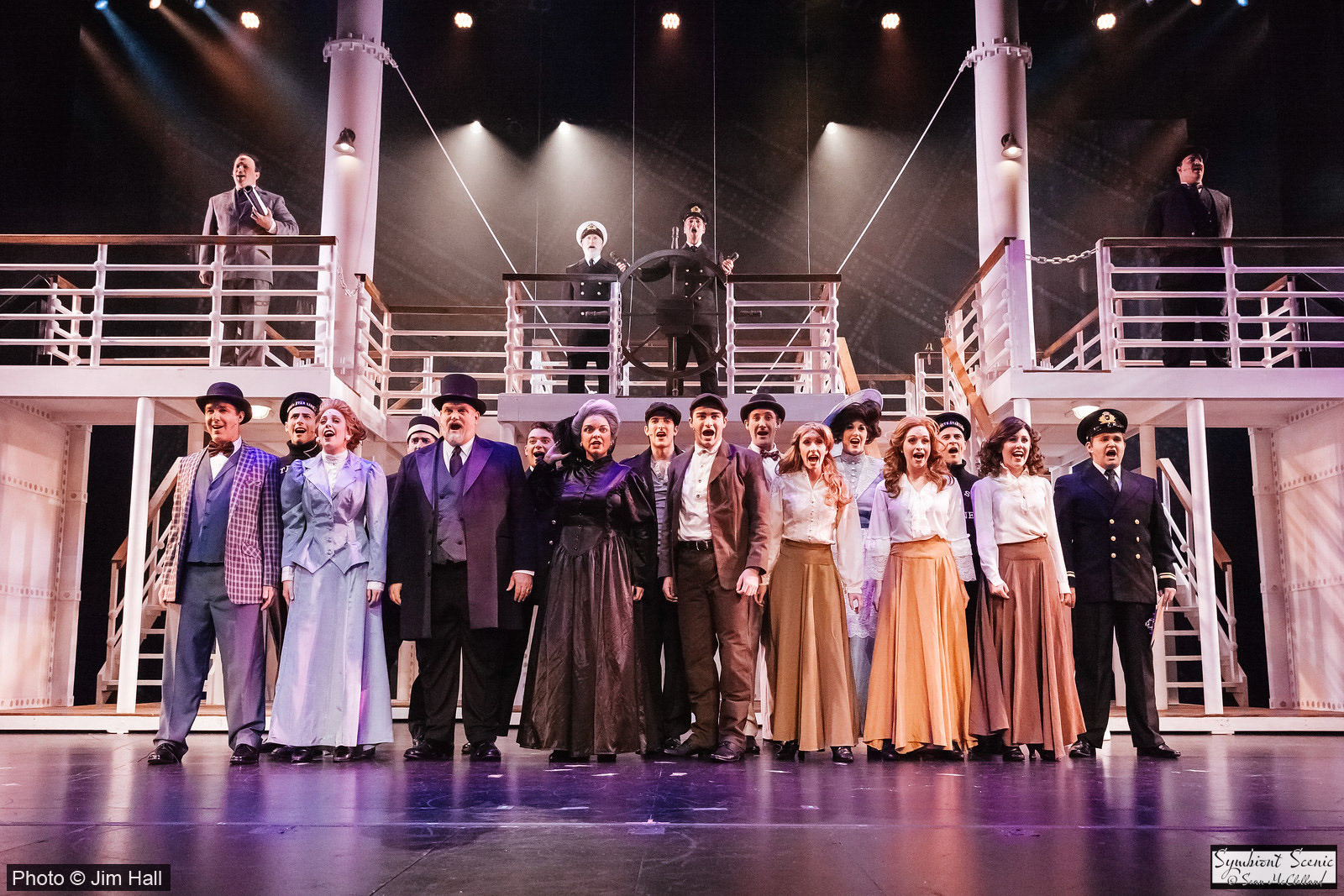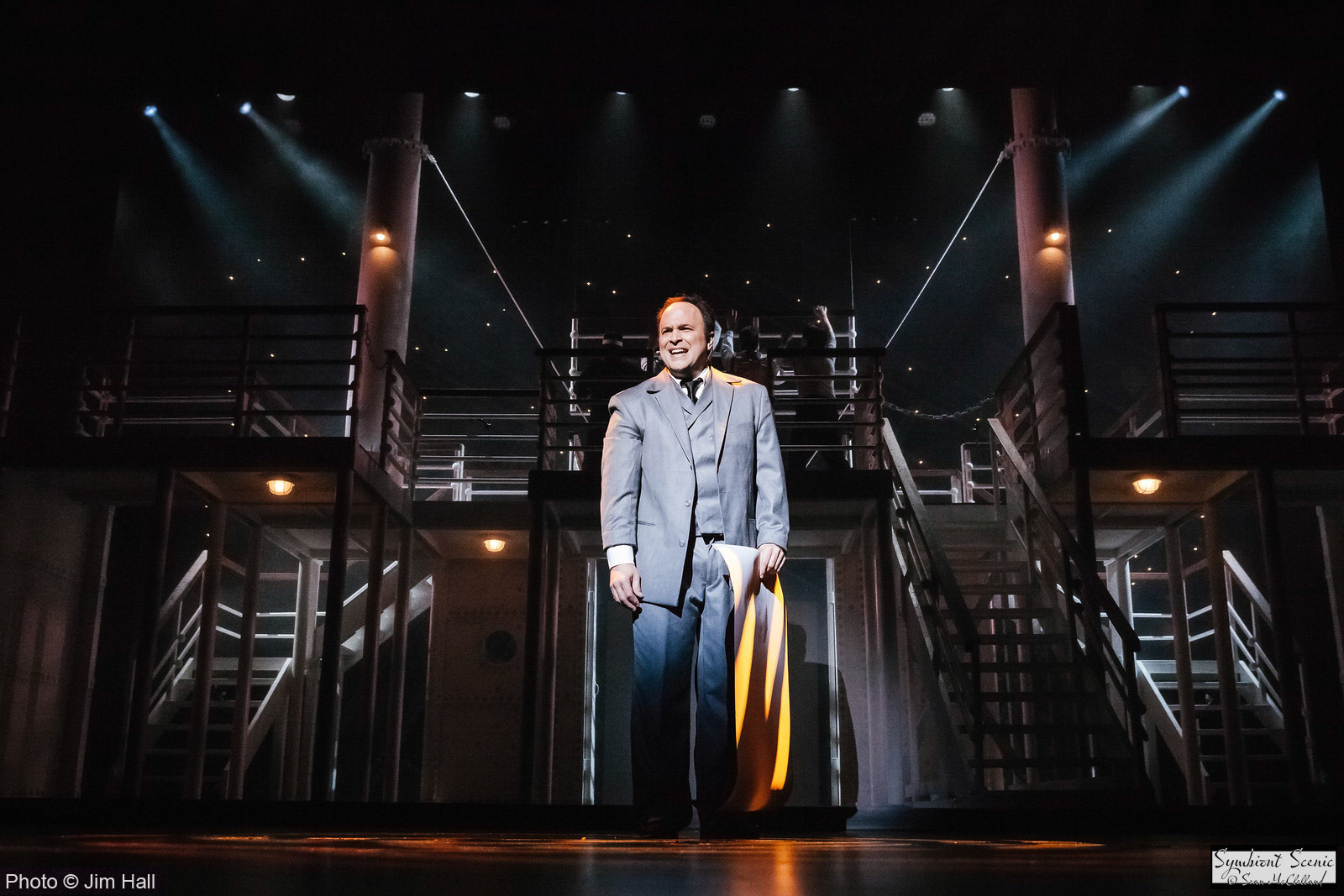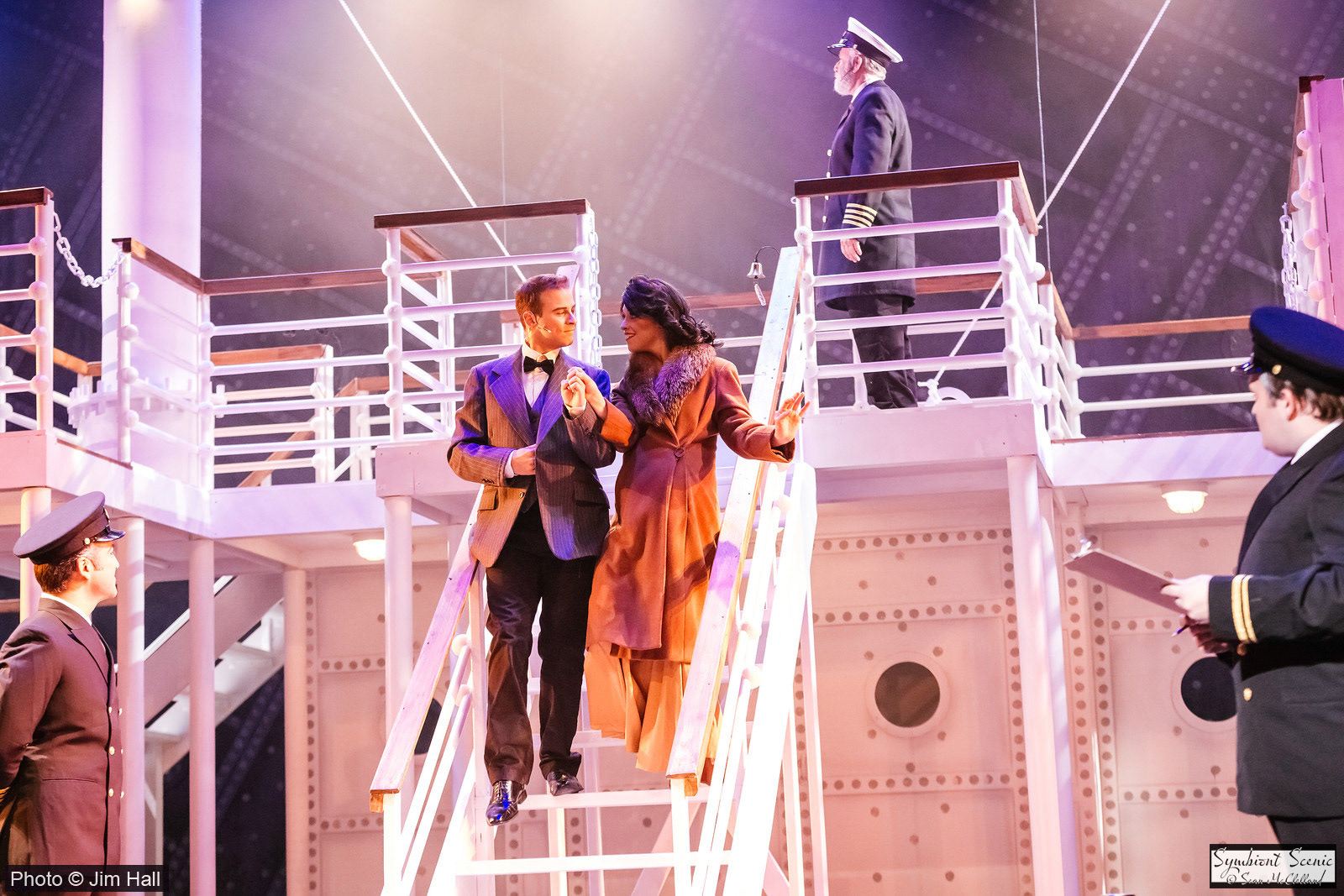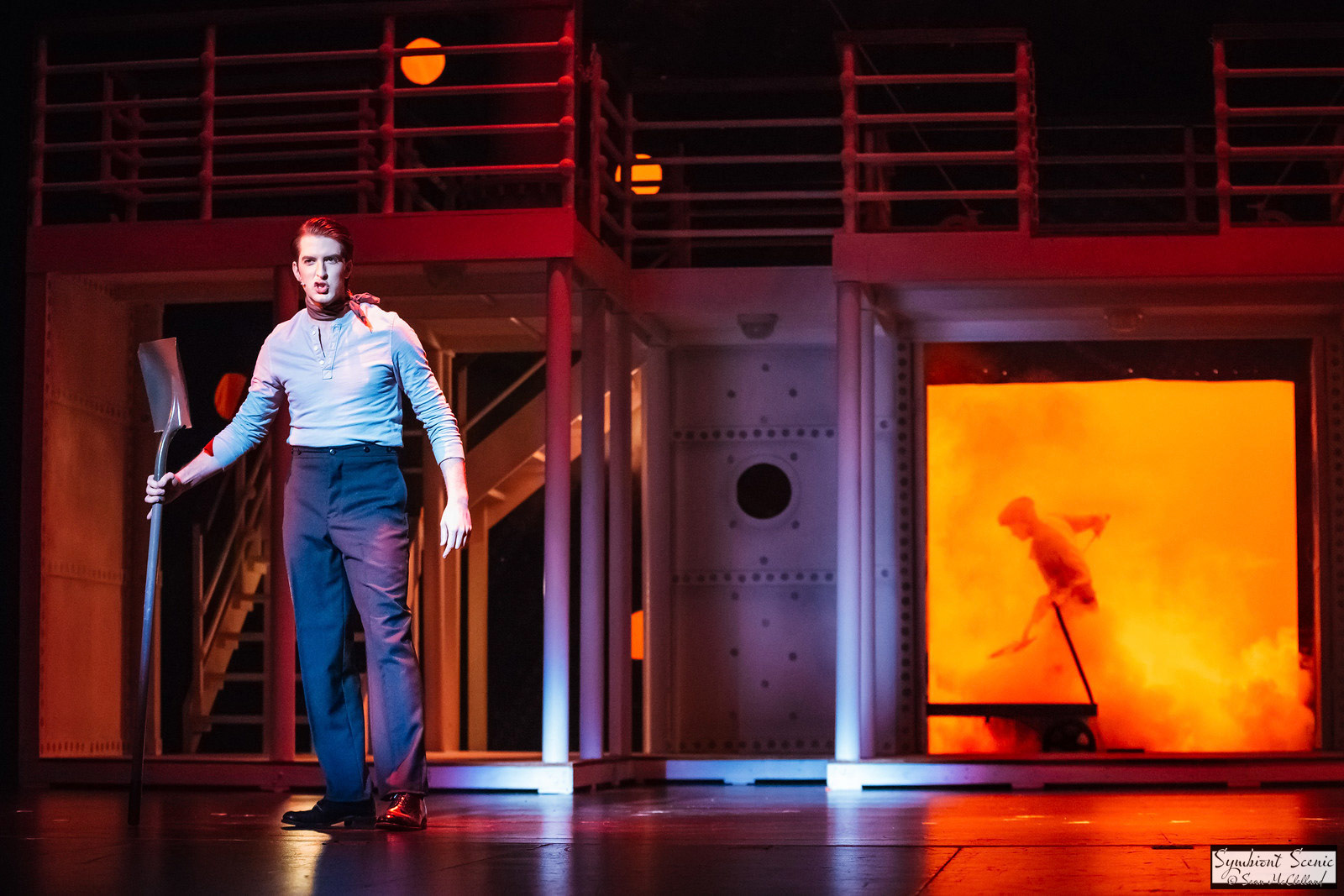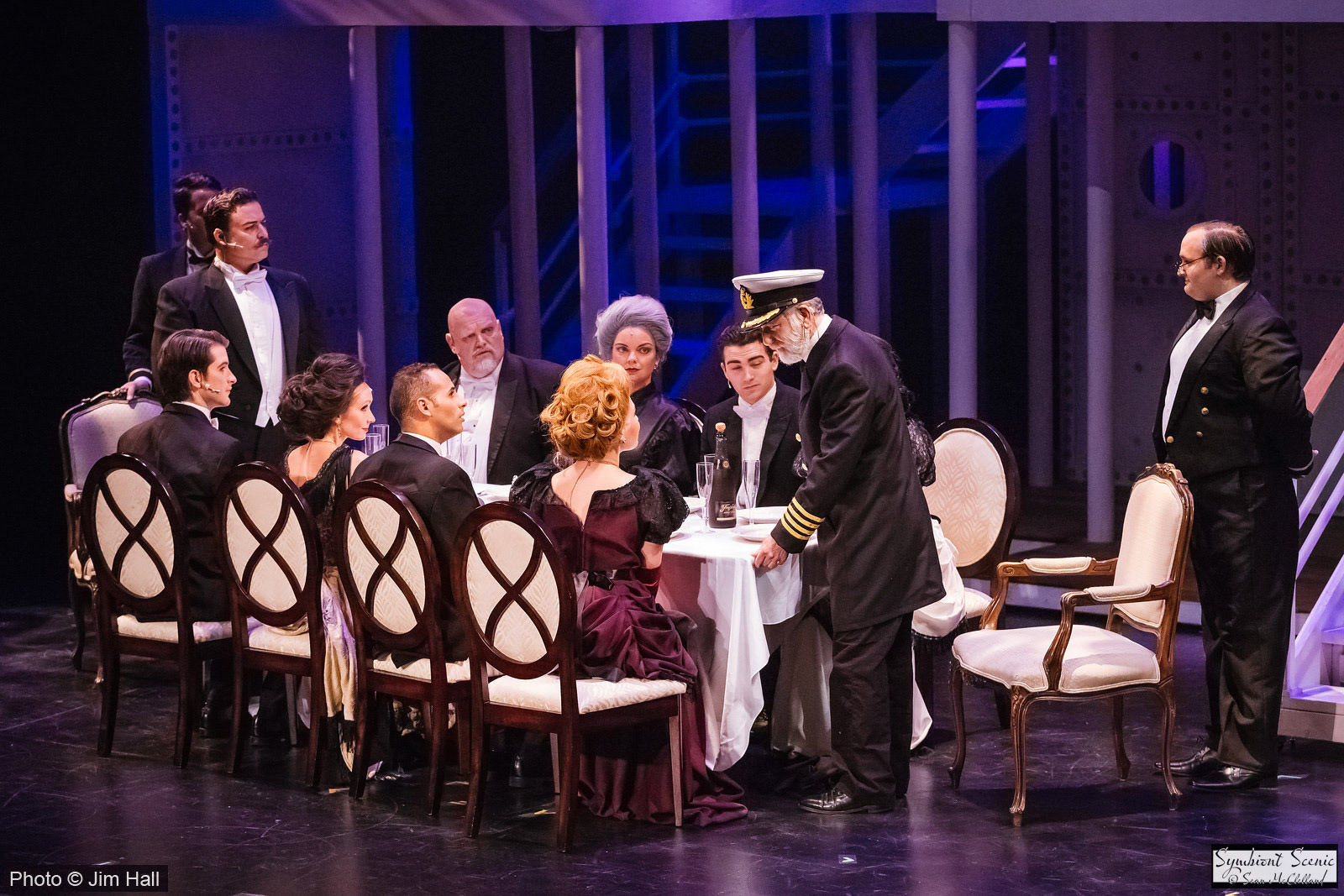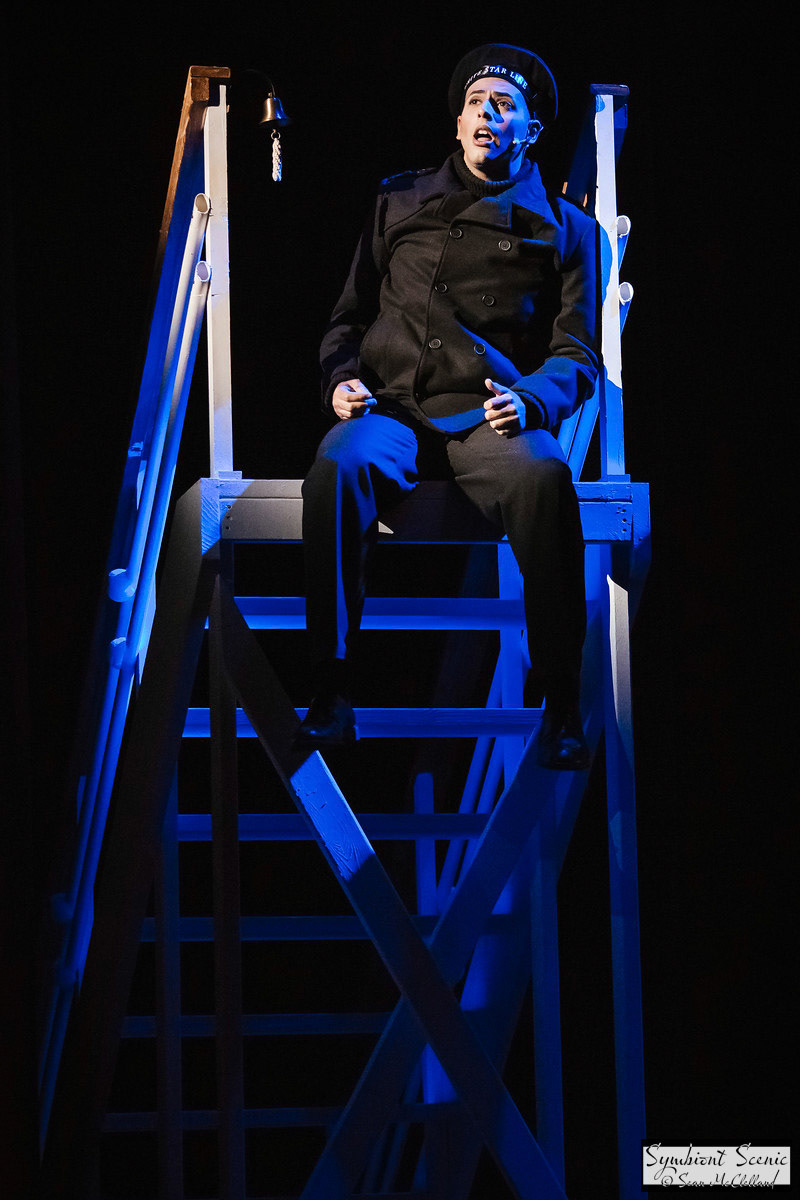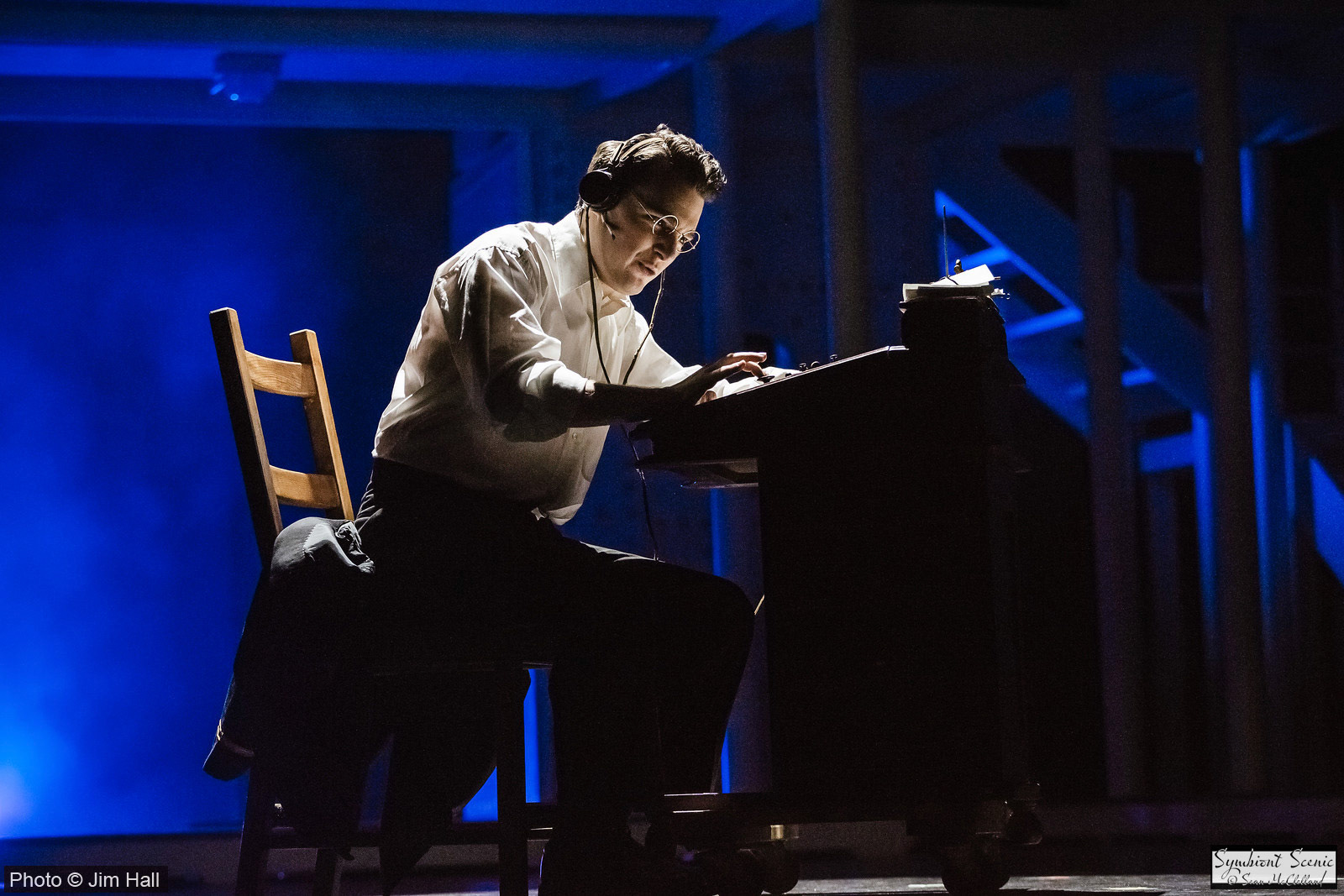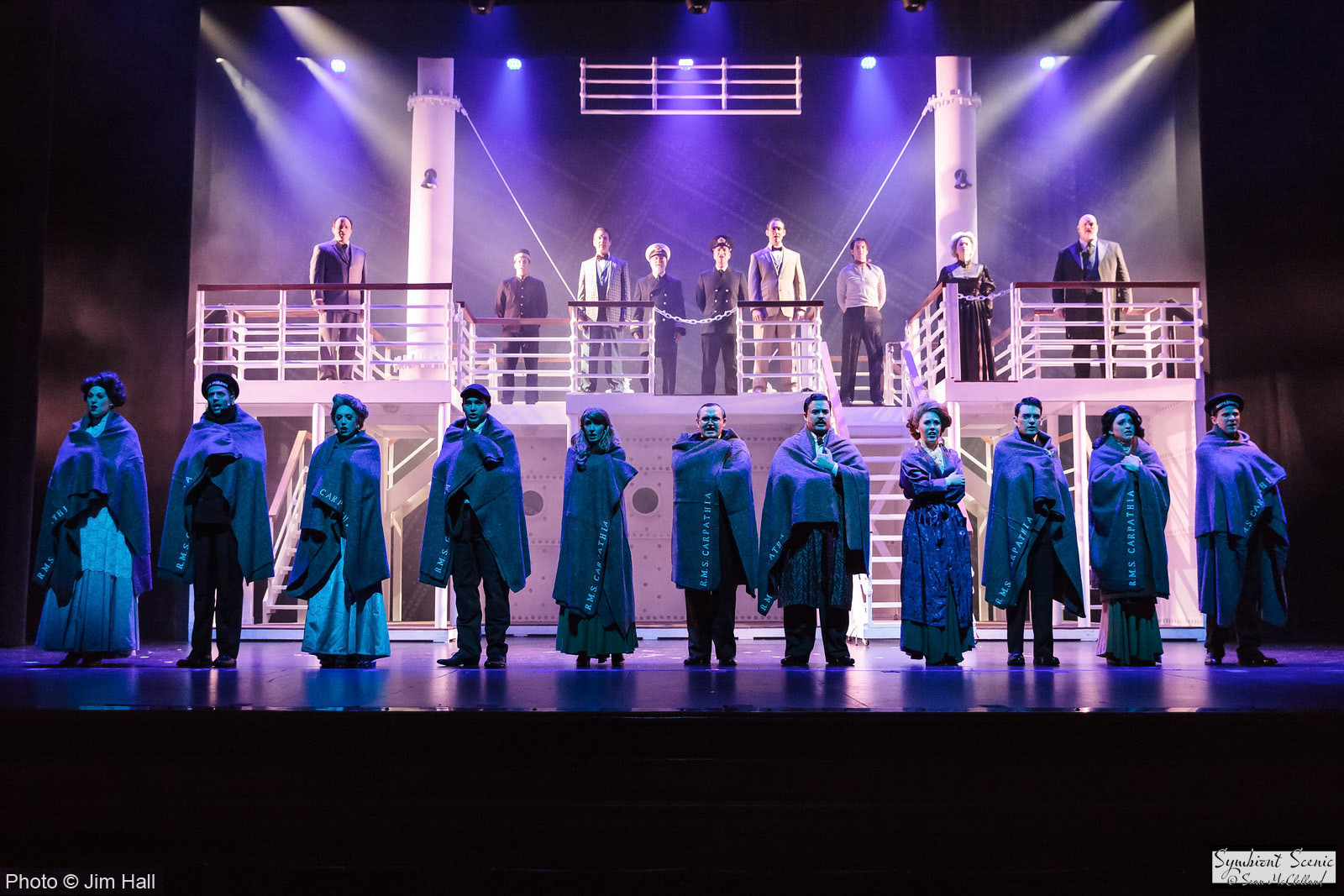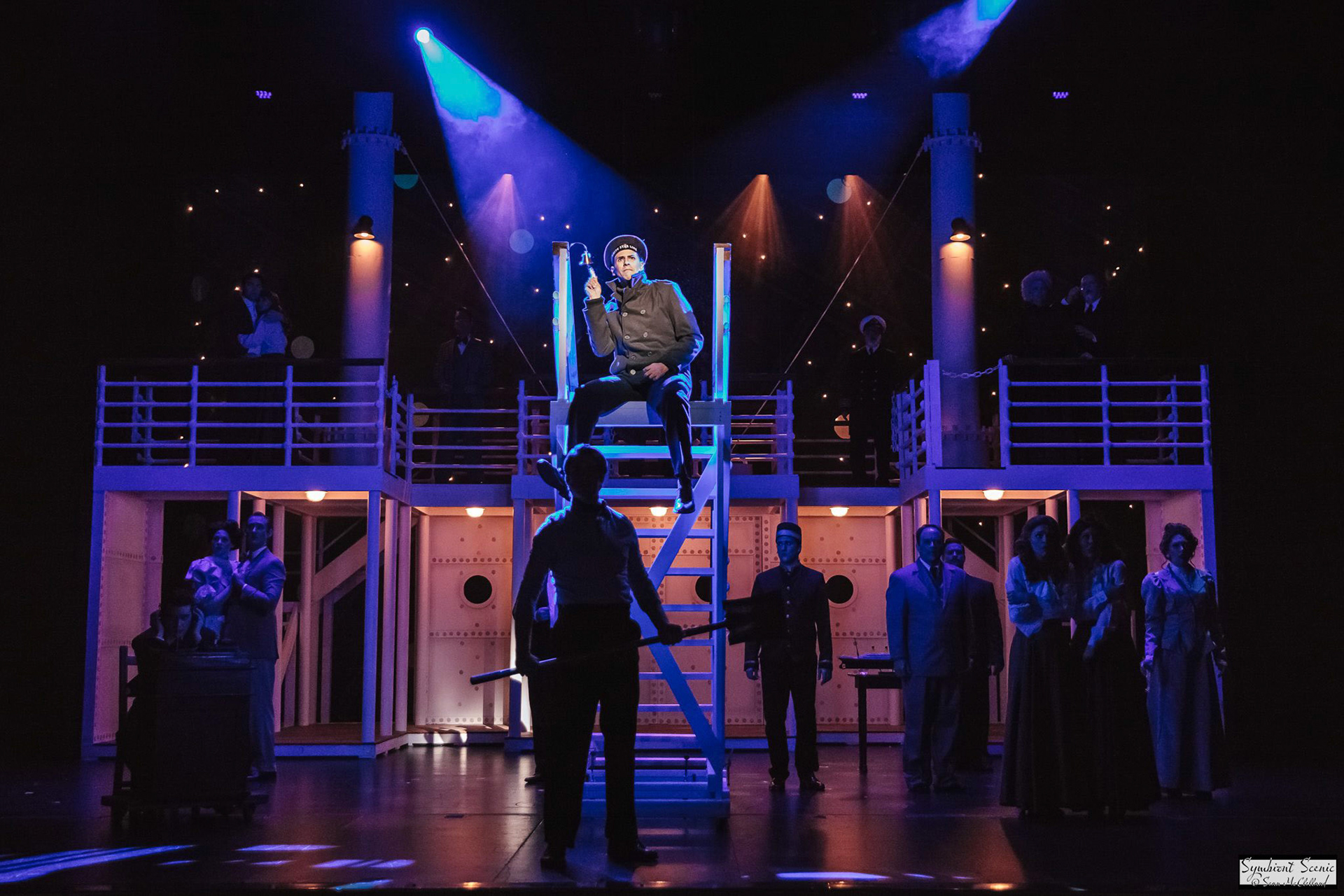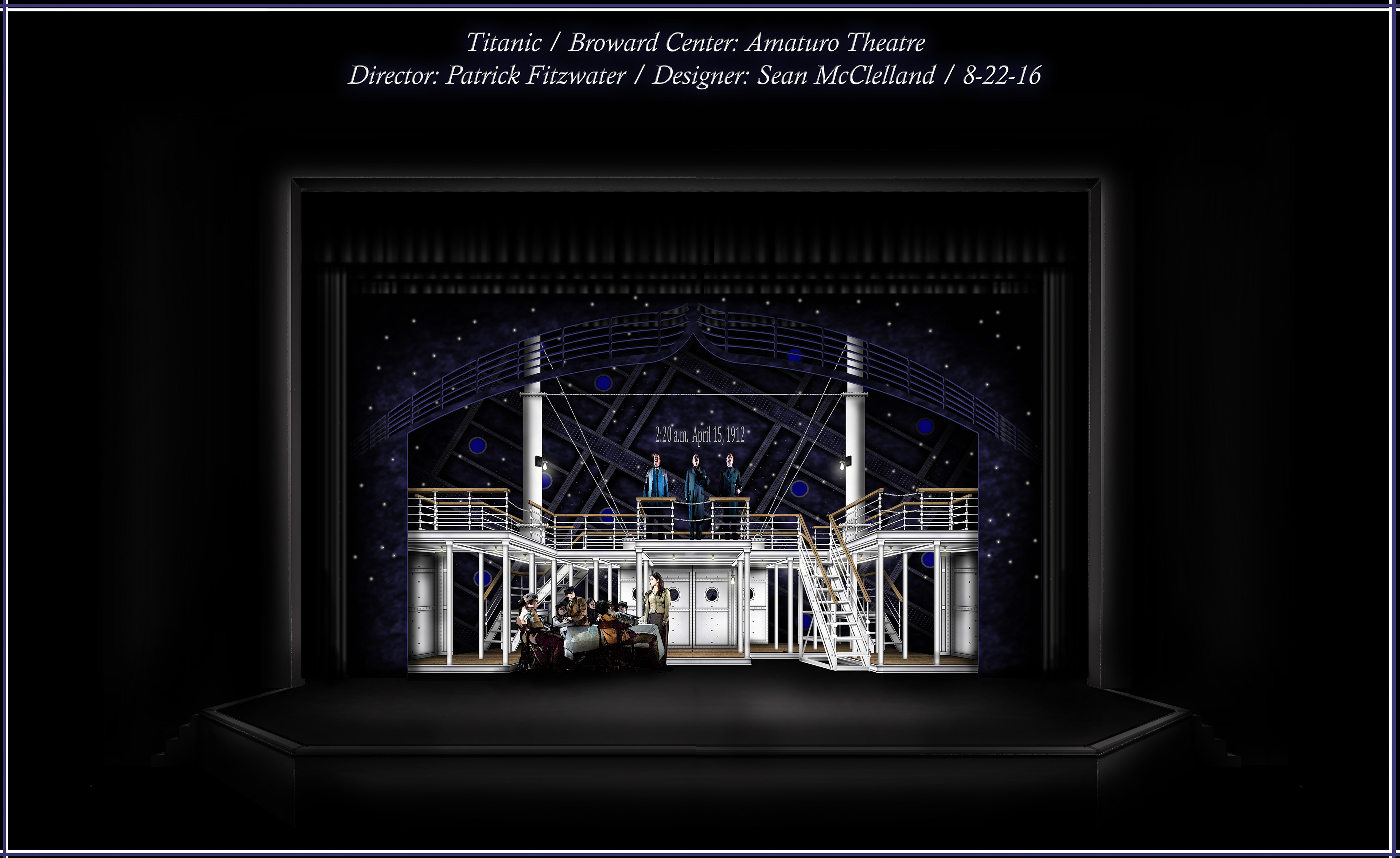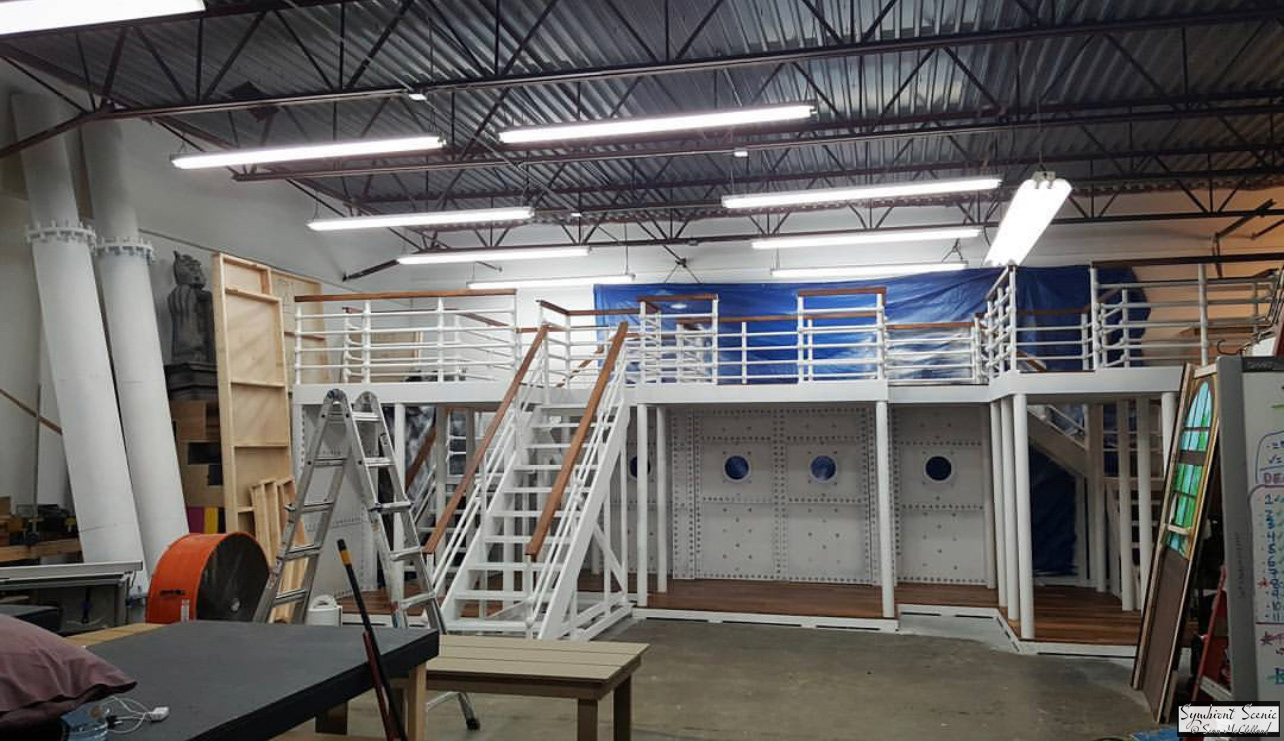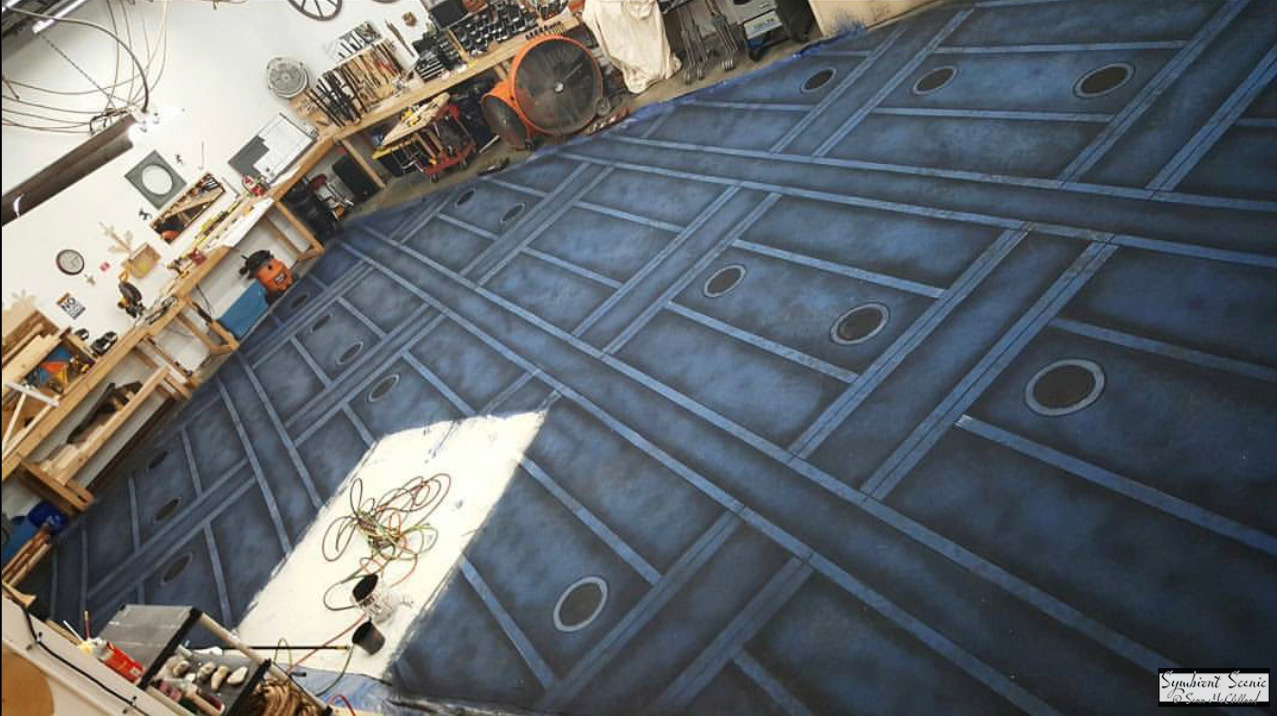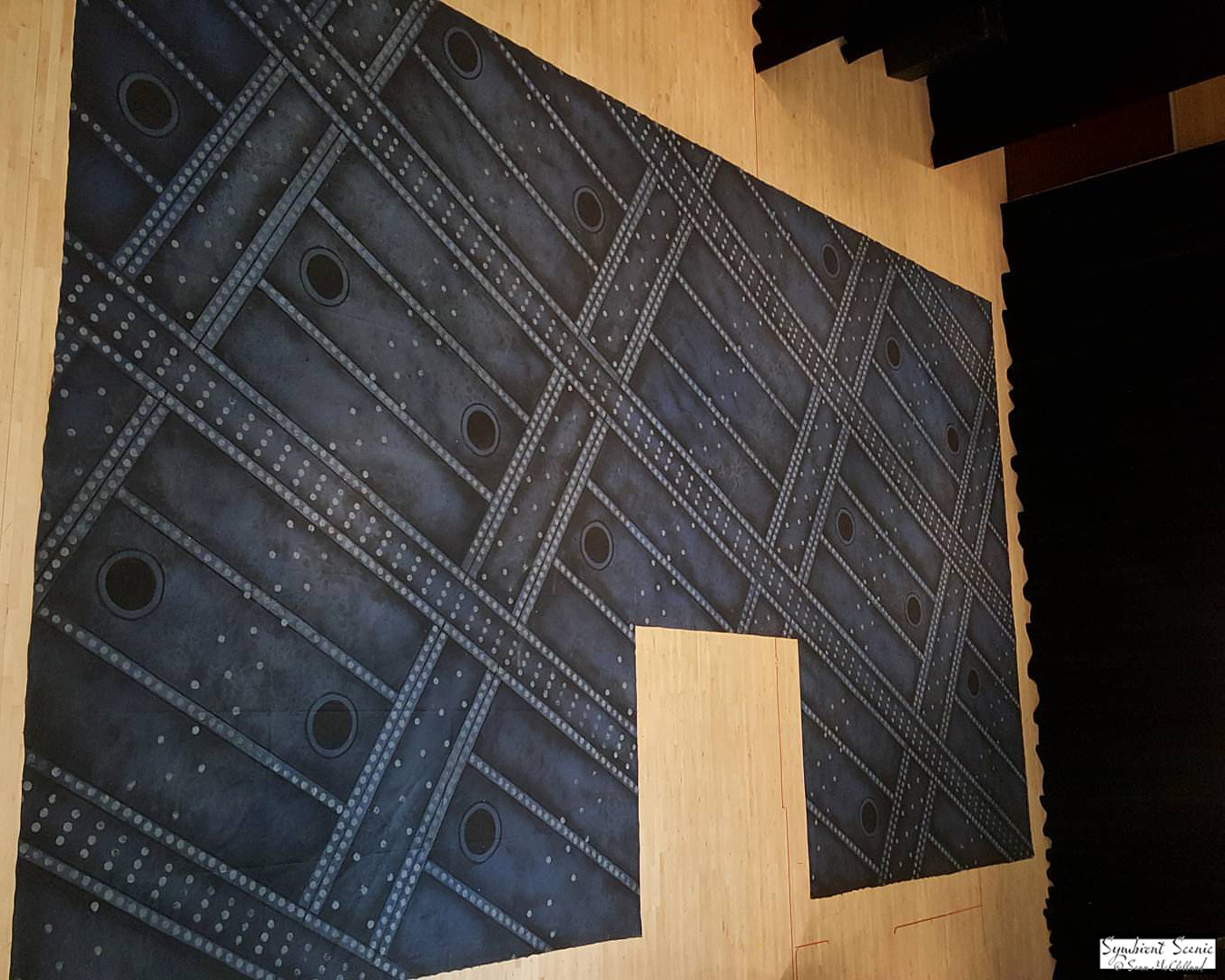 Below are post production 3D Visualization and walk-through I did for the practice learning Vectorworks into Lumion work flows.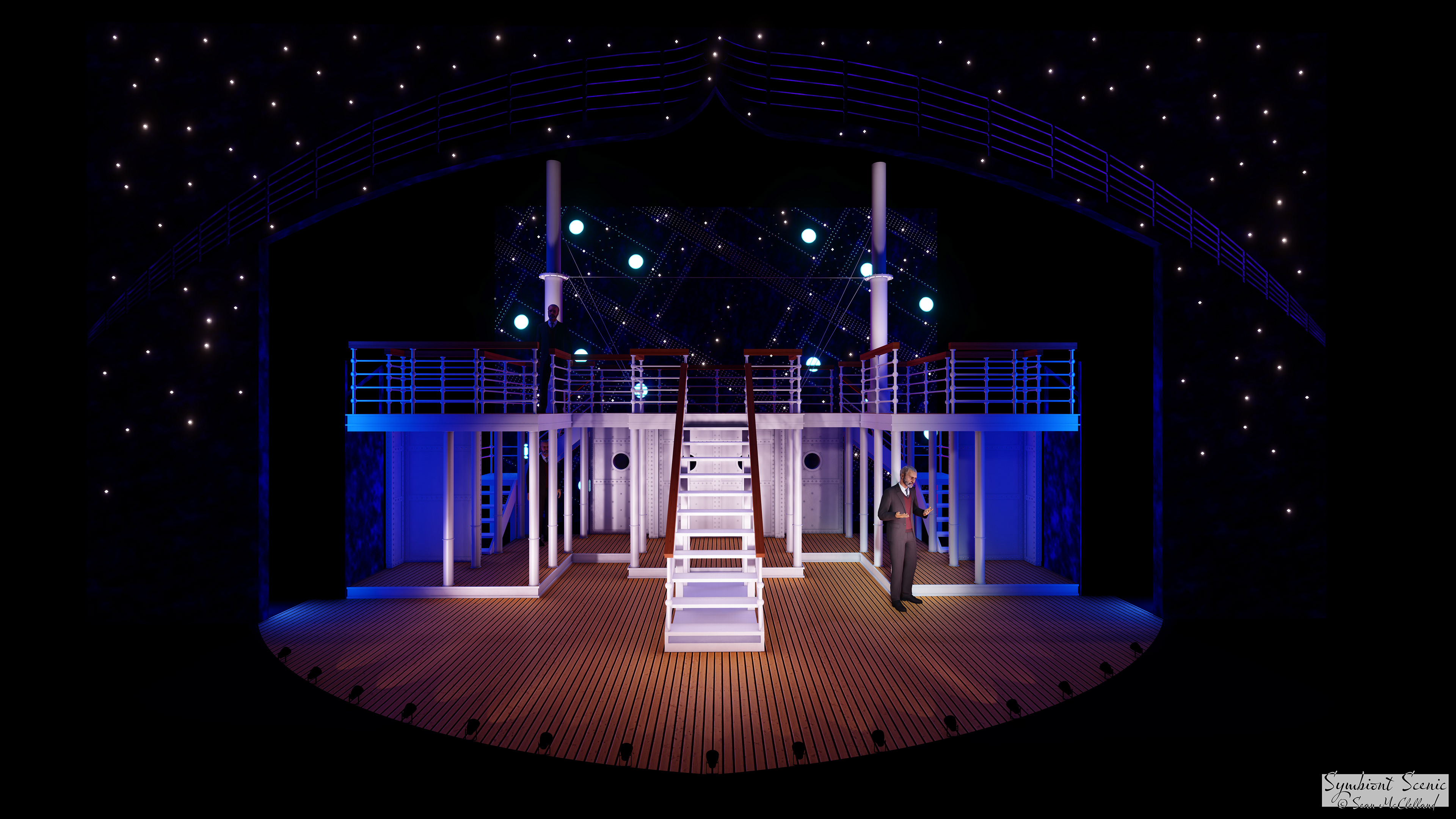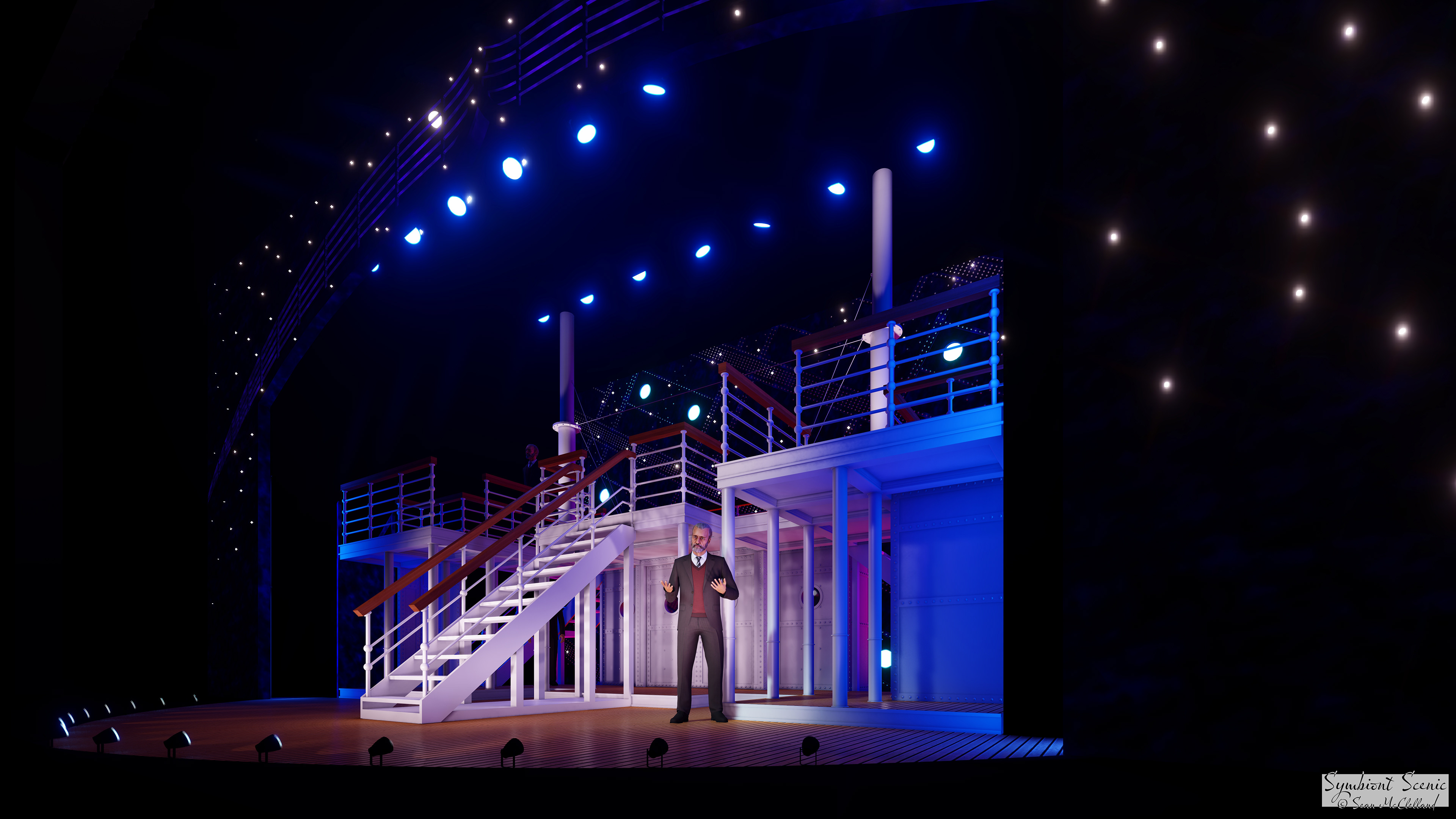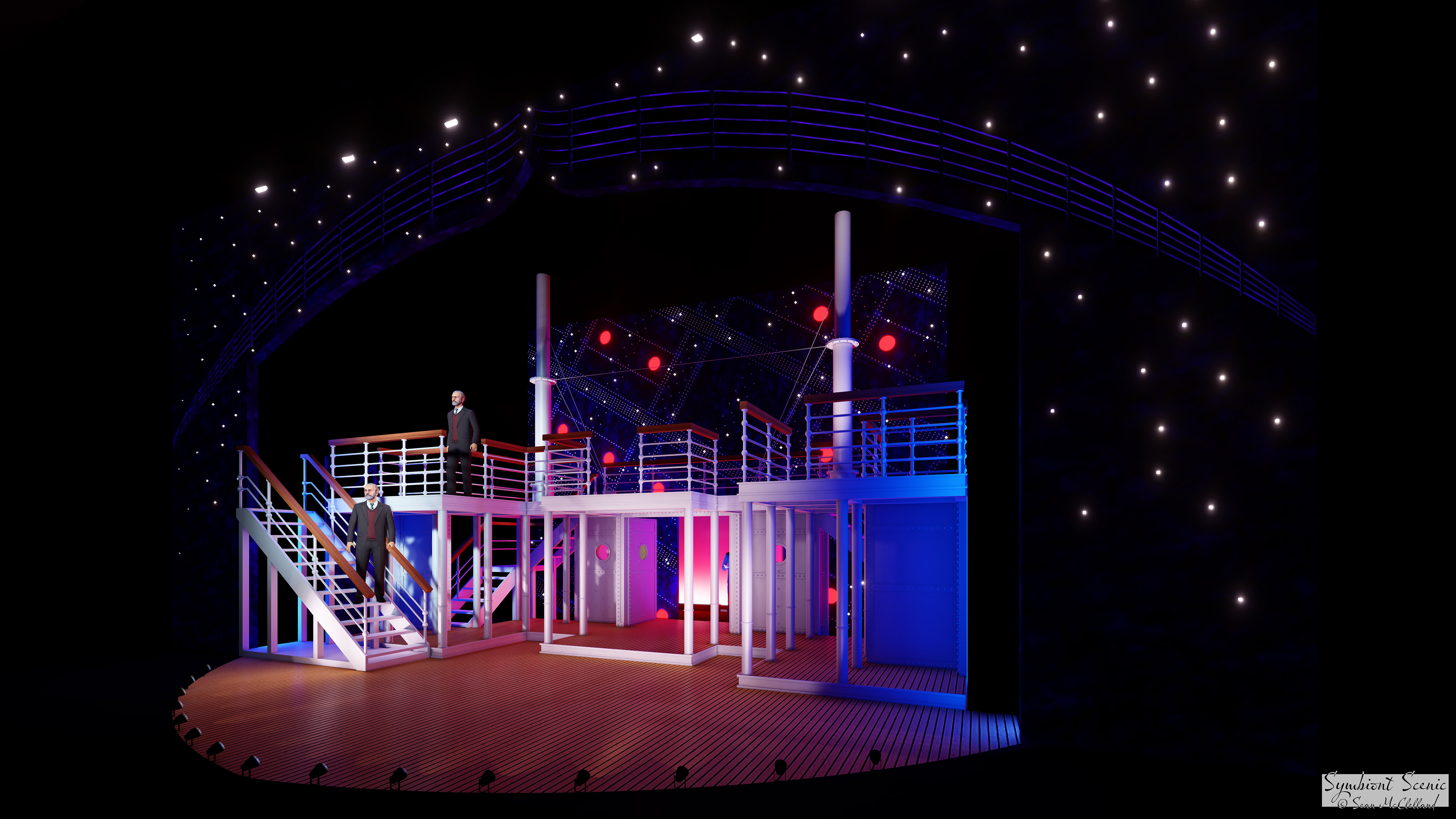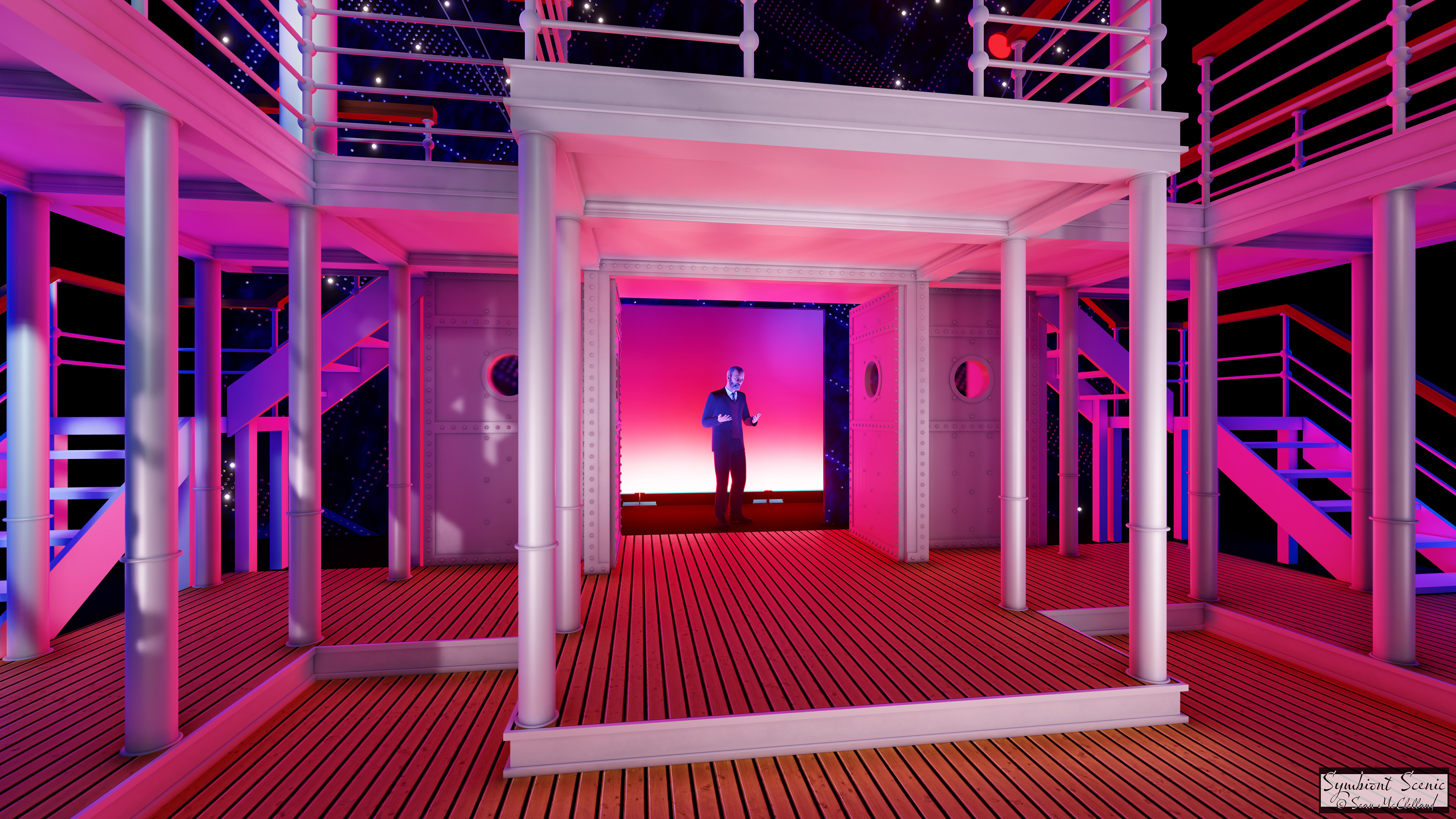 Reviews:
http://www.floridatheateronstage.com/reviews/slow-burns-titanic-musical-compassionately-depicts-triumph-turned-to-tragedy/
"Sean McClelland's set design erects a stationary two-tiered cross section of the ship with railings, steps and smokestacks, turned into many different parts of the ship through rolled on set pieces and thanks to Thomas M. Shorrock's nimble lighting" -Bill Hirchman